West Bengal: The friendship between humans and animals and birds is unique. One such friendship is between Maina and Ankita, which will leave you stunned. Ankita is only 6 years old. Every day Maina waits for her friend Ankita on the way to school. People are giving example of friendship of both.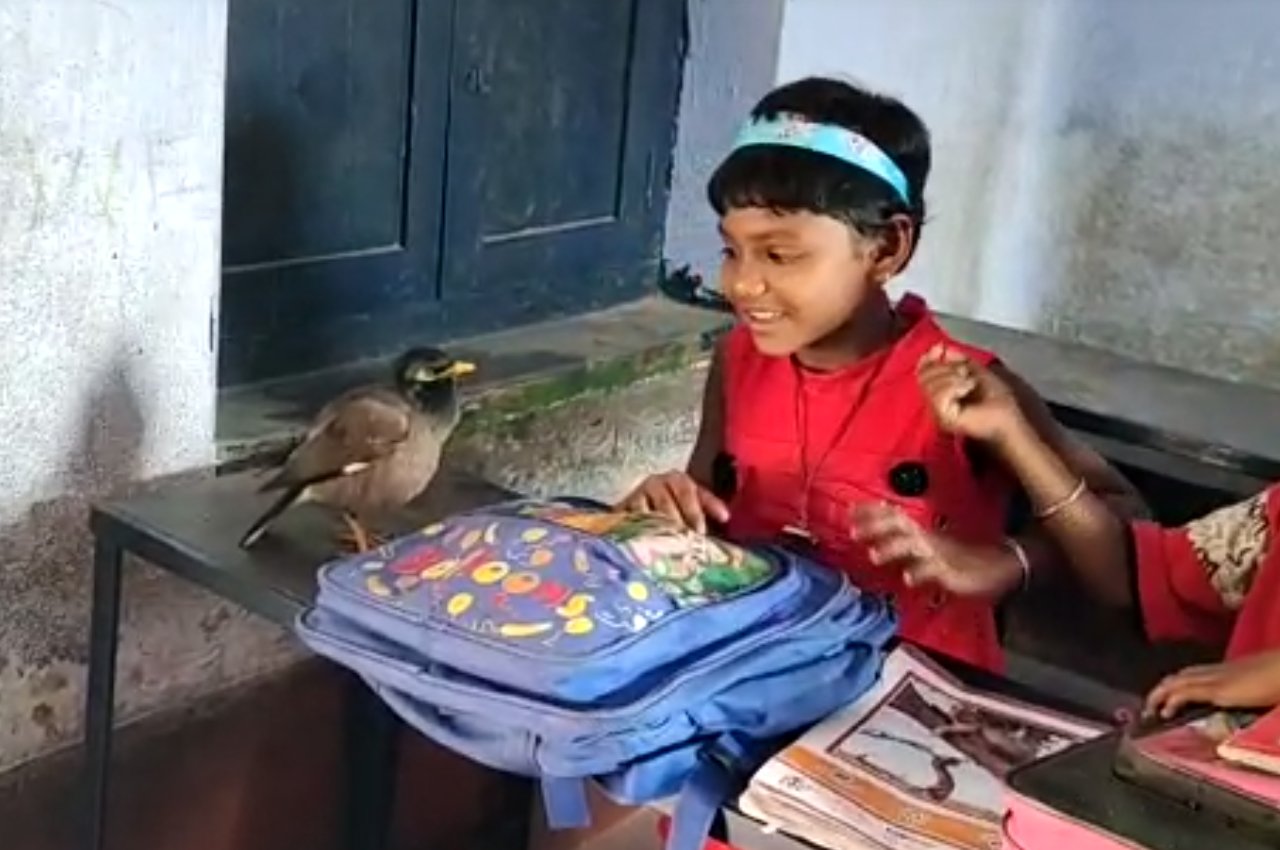 Ankita studies in first class
This whole matter is of Panagarh in West Bengal. Here, Ankita Bagdi studies in the first class in Shivpur Primary School of Kanxa police station area. She used to go to school every day with five of her friends. Suddenly one day the number of his friends increased to 6.
Because Ankita has become friends with a Maina. The friendship is also such that Maina waits for Ankita on the way before going to school. As soon as Ankita sees her, she flies and sometimes sits on Ankita's head and sometimes on her shoulder. Then she goes to school with him.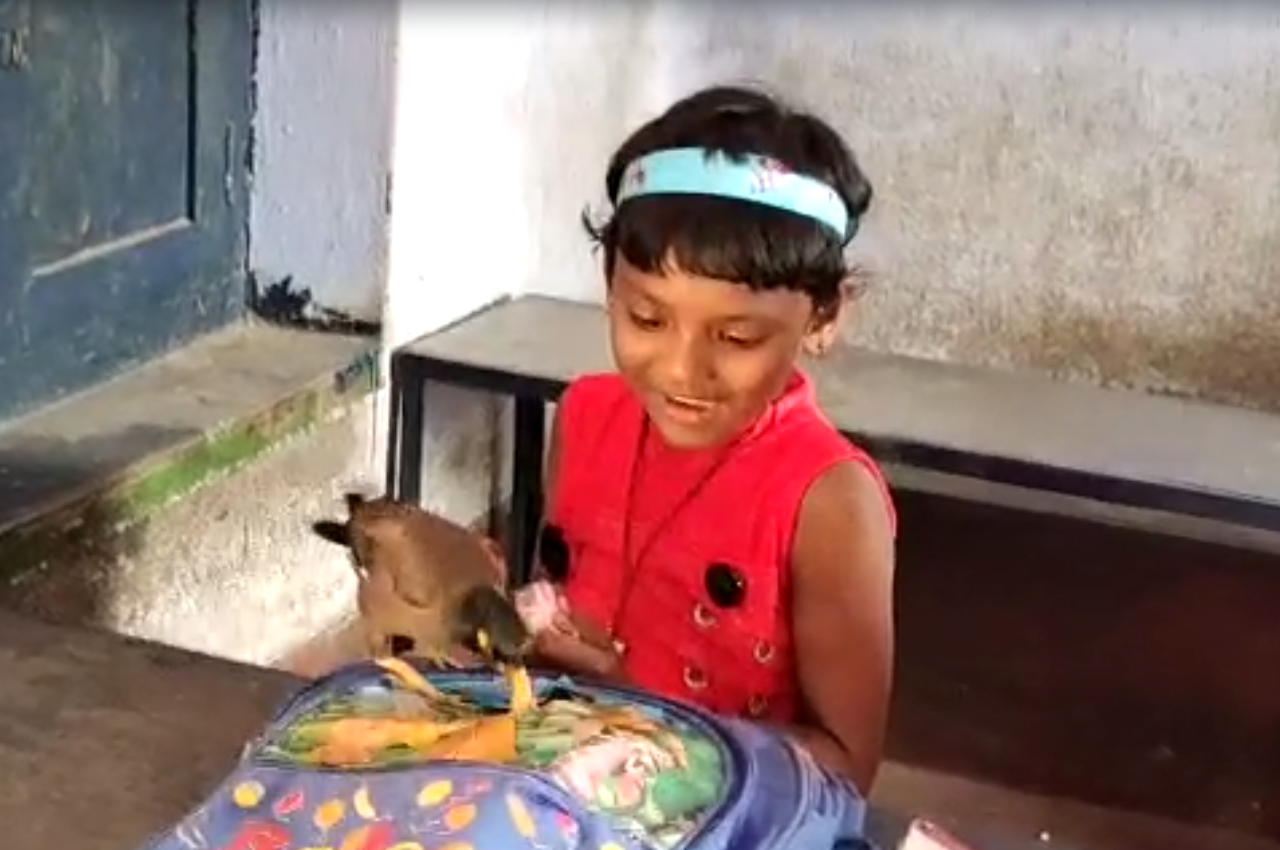 both can't live without each other
Ankita tries a lot to drive away that Maina, but she is not ready to run away. She flies away and goes to Ankita's Kalash room. Ankita continues to read and Mainat sits silently on the table.
She wants to talk to him about something. She wants to say something to him but perhaps Ankita does not understand her language properly. The bonding of friendship between the two has become so much that both cannot live without seeing each other.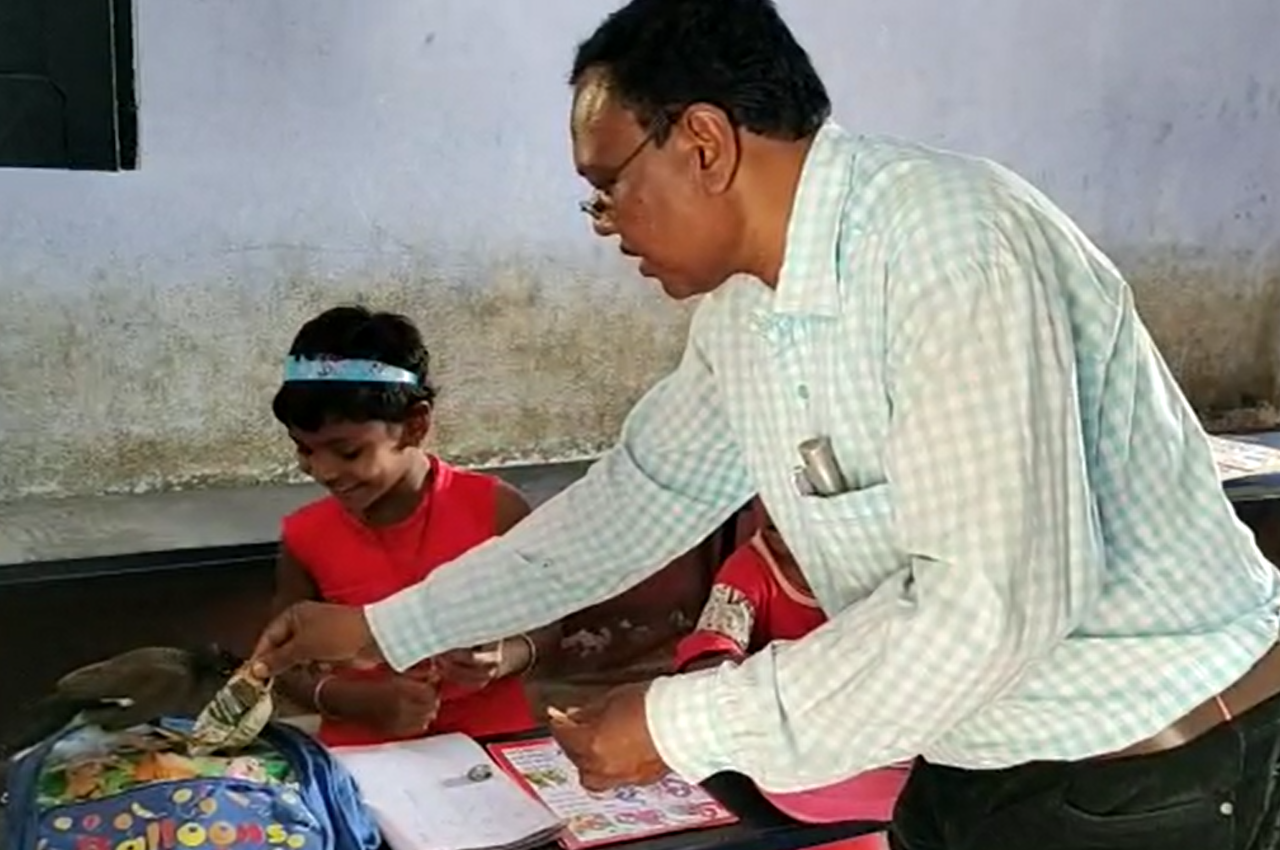 Both eat food together in a plate
Both also eat food together in the same plate. They even stay together during prayer time at school. As soon as the prayer is over, Maina goes to her class room with Ankita. When school is over, Maina goes some distance with Ankita, and then she flies off to the jungles again. Then right in the morning, Maina reaches Ankita in search of her.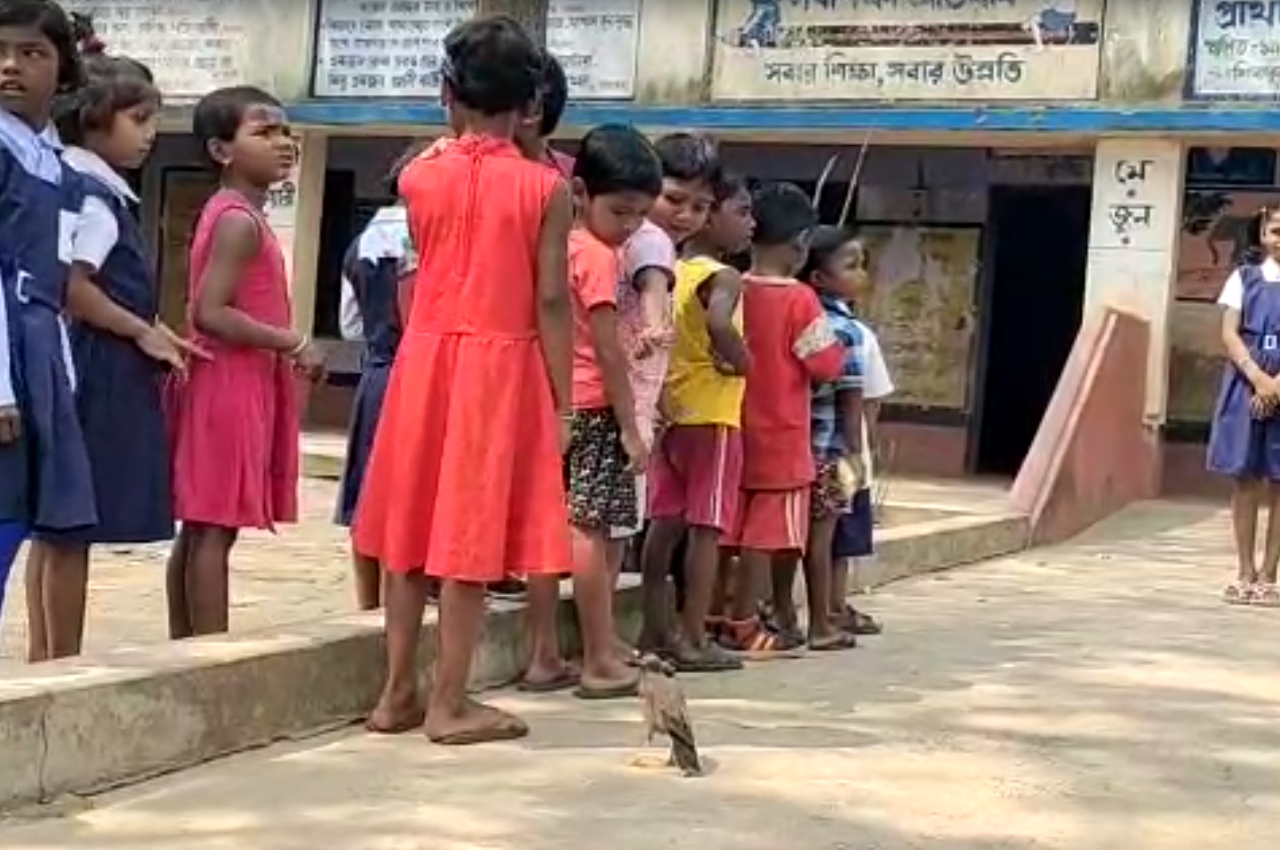 Never seen friendship like this before
Seeing the friendship of the two, the headmaster of the school says that for the first time he has seen such a unique friendship between a human and a bird. Which he cannot express in words. May the friendship of both remain forever. He said that when these two do not come to school, they do not feel like it.
Named Mittu, comes when called
Ankita says that she is seeing Maina since childhood. I recognize him. When she doesn't come, he doesn't feel like it. He said that he has lovingly named that Maina as Mithu. She even knows his name. She also comes on being called.
Report of Amar Dev Paswan from Panagarh.
Read also: Demonstration of leftist organization SFI in Kolkata, climbed the gate of the assembly, also clashed with the police, many arrested