Ukraine News: In Ukraine, 16 people have died in the flood caused by the break of the Nova Kakhovka dam, while 31 people are said to be missing. Ukraine's Interior Ministry said on Saturday that a dam breach in southern Ukraine destroyed villages and flooded farms, CNN reported. Thousands of people were said to be deprived of electricity and clean water supply due to the floods.
At the moment, it is not clear whether the dam was intentionally targeted or a structural flaw was behind its collapse. Ukraine's interior ministry said on Saturday that 3,614 people had been evacuated from the flooded areas, including 474 children and 80 people. are elderly. 1,300 houses were submerged in the Kherson and Mykolaiv regions.
The dam was located in Khareson
The area around the dam has been one of the most heavily contested areas since Russia launched its invasion of Ukraine in February 2022. According to CNN, the city of Kherson is located on the west bank of the Dnipro River. The city was liberated by Ukrainian forces in November after eight months of Russian occupation.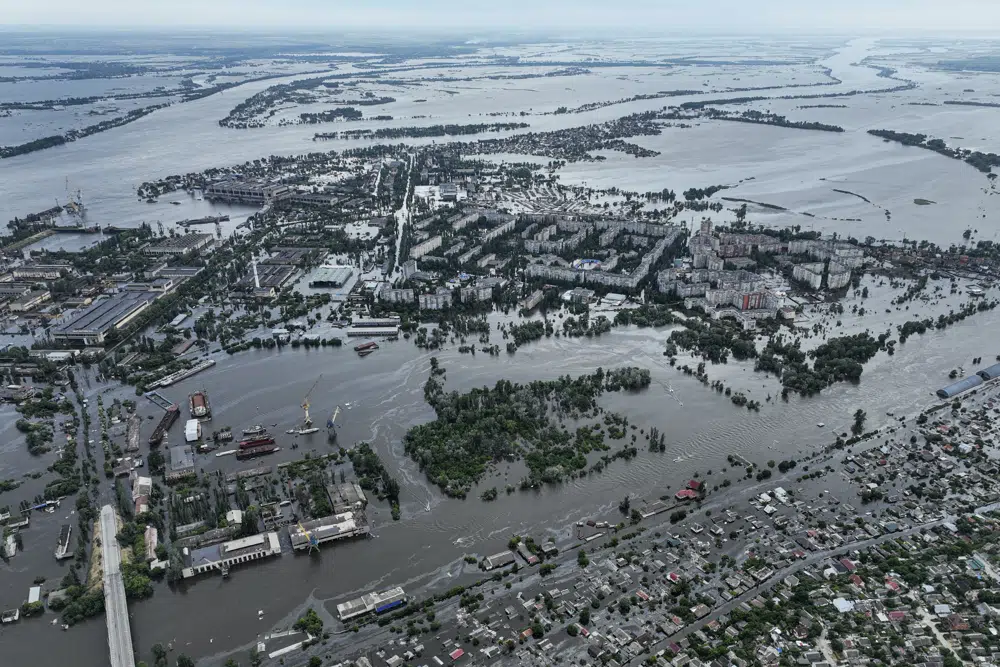 It also said that much of the east bank of the river south of the Nova Kakhovka dam was under Russian control. The dam supplies water to large areas of southern Ukraine, including the Crimean peninsula. Let us tell you that in 2014, Russia had occupied the Crimean Peninsula.