South Korea Floods: At least 31 people have died and 10 are missing in landslides, floods and other incidents triggered by days of heavy rain in South Korea. The Ministry of Interior and Security said in a report that 31 deaths occurred in the central and southeastern regions on Friday and Saturday.
According to reports, the bodies of five people trapped in a bus were pulled out after a bus submerged in an underpass due to flooding in Cheongju due to heavy rains. Officials said that more than 7,500 people have been evacuated. Most of the deaths occurred in North Gyeongsang, where 16 people died in landslides and house collapses. South Chungcheong Province reported four deaths. But officials have warned that the number of casualties is expected to rise.
A ministry report on Saturday morning said that several houses were destroyed due to landslides triggered by torrential rains. 7 people have died in the landslide incident. Ministry officials said 10 people were missing since Tuesday due to torrential rains.
It is raining in South Korea since July 9
It has been raining heavily in South Korea since July 9. About 5,570 people had to evacuate their houses in the last several days due to rains and 25,470 houses are without electricity, the ministry's report said. Reports said that as of Saturday night, more than 4,200 people were living in temporary shelters.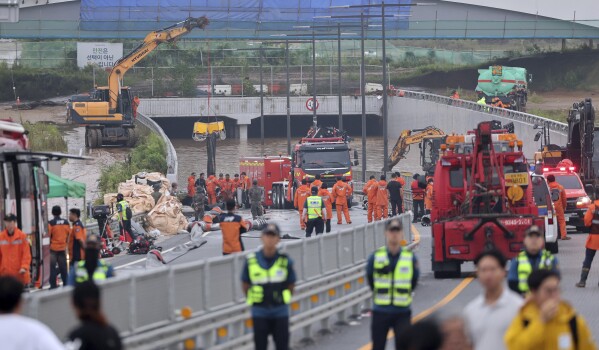 The ministry said 20 flights were canceled on Saturday and the country's regular train service as well as some bullet trains were suspended. Reports said that around 200 roads remained closed.
Today i.e. till Sunday, rain is expected to continue in some parts.
South Korea's weather agency said heavy rain would continue in some parts of the country until Sunday. According to President Yoon Suk Yeol's office, the president has asked Prime Minister Han Duck-soo to mobilize all available resources to deal with the disaster.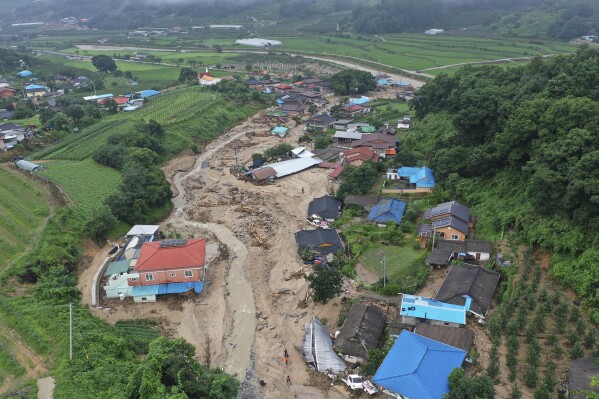 According to reports, the central regions of South Korea received the most rain since July 9, with Gongju city and Cheongyang County receiving more than 600 millimeters (24 in).