Shiva Jyoti Arpanam 2023: Shivratri, the marriage festival of Shiva-Parvati, is celebrated across the country. In this episode, Jyoti Arpanam program 2023 was celebrated with pomp in Ujjain, Madhya Pradesh on Saturday evening. Here 18 lakh diyas were lit on the banks of Kshipra river.
With this, the record of lighting 15.76 lakh lamps on Deepotsav in Ayodhya was broken. 52 thousand liters of oil, 25 lakh cotton wicks, 600 kg camphor and four thousand match boxes were spent on this. CM Shivraj Singh Chouhan was also present on this occasion. He started the program by lighting the first lamp with his wife.
Madhya Pradesh: On the occasion of Mahashivaratri, a Guinness World Record was created by lighting more than 18 lakh earthen lamps at the Deepotsav at Shri Mahakaleshwar Temple in Ujjain. pic.twitter.com/aGQAsgwYcr

— ANI_HindiNews (@AHindinews) February 18, 2023
Houses and establishments on the banks of Kshipra river were also decorated on this occasion. Last year, 11,71,078 earthen lamps were lit on Mahashivratri in Ujjain.
Watch the VIDEO
Now see the celebration in photos


Preparations were made to make a record
Arrangements were made to light the lamps on 6 ghats of Kshipra river. A total of 8,625 boxes were made. They were then divided into five blocks. Two volunteers were given the responsibility of lighting 225 diyas. 22 thousand volunteers were appointed for this work.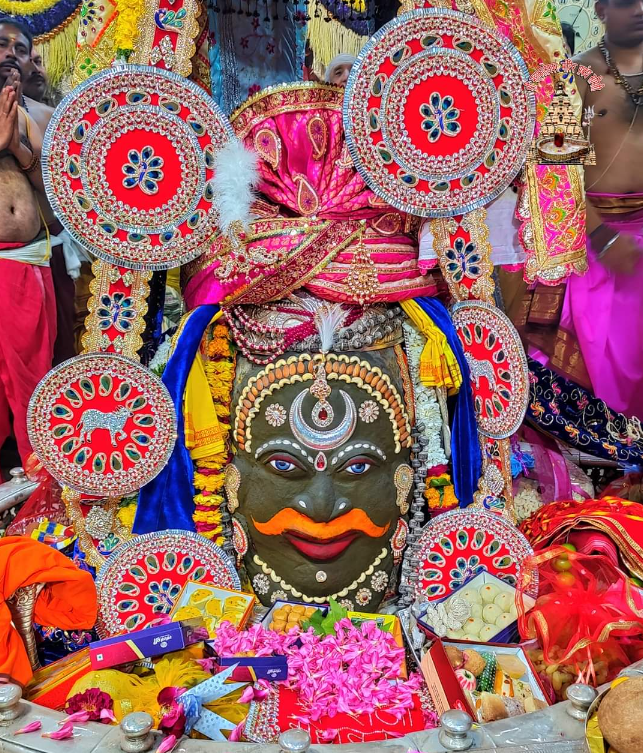 Baba Mahakal's makeup became like a groom
The doors of the Mahakal temple were opened at 2.30 am on Saturday. After this Bhasma Aarti took place. Devotees are offering prayers in the temple since 4 am. Baba Mahakal was decorated as a bridegroom on Shivratri. He was made to wear a pink turban.
Read also: Cheetah Project: 12 cheetahs released in Kuno National Park, CM Shivraj said – PM Modi's vision to protect environment and wildlife