Oscar 2023: India has created history at the 95th Oscar Awards (Oscar 2023). In the world's biggest film award 'Oscars', the song 'Natu-Natu' from Rajamouli's film 'RRR' has won the title of Best Original Song.
Everyone is congratulating the entire team on this historic victory. On this special occasion, Ram Charan's wife Upasana also left no stone unturned to proudly flaunt the Indian culture.
Ram Charan's wife Upasana proudly showed Indian culture
Let us inform that on the special occasion of Oscar Awards, Ram Charan's wife Upasana arrived wearing a saree, everyone became crazy about her look.
Although most celebs are seen choosing dark or bright tones for events or award nights, Upasana chose an ivory shade for herself. Instead of light, this type of cloth was reflecting grayish and sometimes cream tones in shade.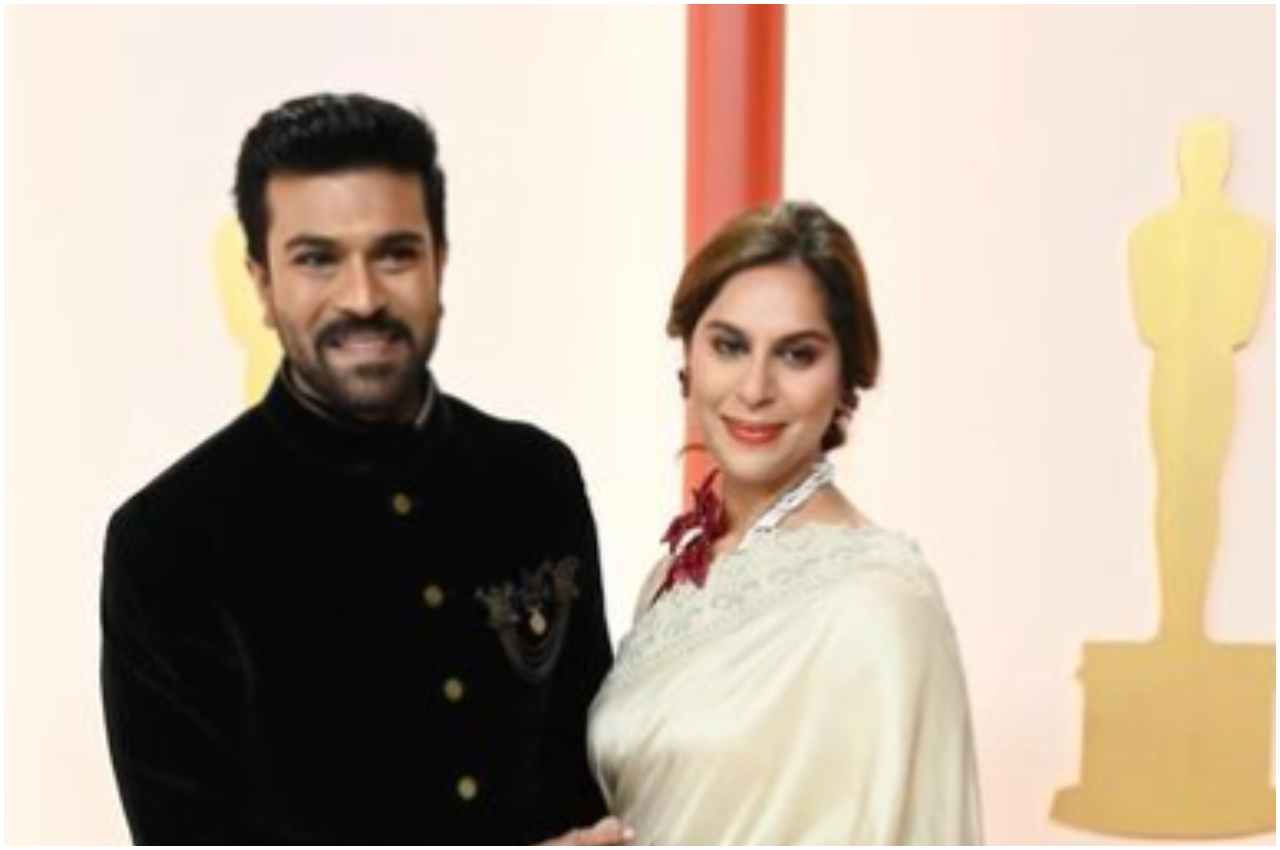 Upasana's saree with lace work
Adorned with lace work, Upasana's saree was taken from the collection of ace designer Jayanthi Reddy. Also, this traditional drape was prepared for custom tailoring. Also, Upasana styled her entire look in such a way that it looked full of elegance.
Upasana seen in a gorgeous look
After draping the saree traditionally, the star wife wore heavy bangles studded with pearls, which went well with the lace work of her saree. Along with this, Ram Charan's wife wore ornaments apart from her ear and neck.
Instead of the typical design, her necklace and earrings were of flower shape, whose dark pink and red tone was adding color to the whole look, giving Upasana a more gorgeous look.
Very handsome Ram Charan
Along with this, Ram Charan was also looking very handsome. Supporting his wife, the actor chose Indian clothes for himself as well. Ram Charan wore a black color pyjama, which was stitched in pant style.
There was a black kurta over it, with which a black muslin jacket was paired. The bling element in this look was adding the actor's eye catchy brooch. This look was perfected by Ram Charan with shiny black shoes and trimmed hair and beard.