In Pics: Italian Prime Minister Giorgia Meloni arrived in India on Thursday as the chief guest at the Raisina Dialogue. Meloni met PM Modi in Delhi. After this there was a joint press conference between these leaders.
Italian PM Giorgia Meloni said, 'PM Modi is the most beloved of all the leaders of the world, he is the main leader of the world.' PM Modi, standing on the second dais, smiled after listening to these words of praise. Now let's see Italy's PM Giorgia's visit to India in 9 photos…
PM Modi welcomes Italian PM Giorgia. Giorgia said, 'India and PM Modi can play an important role in ending the ongoing war between Russia and Ukraine through the process of dialogue.'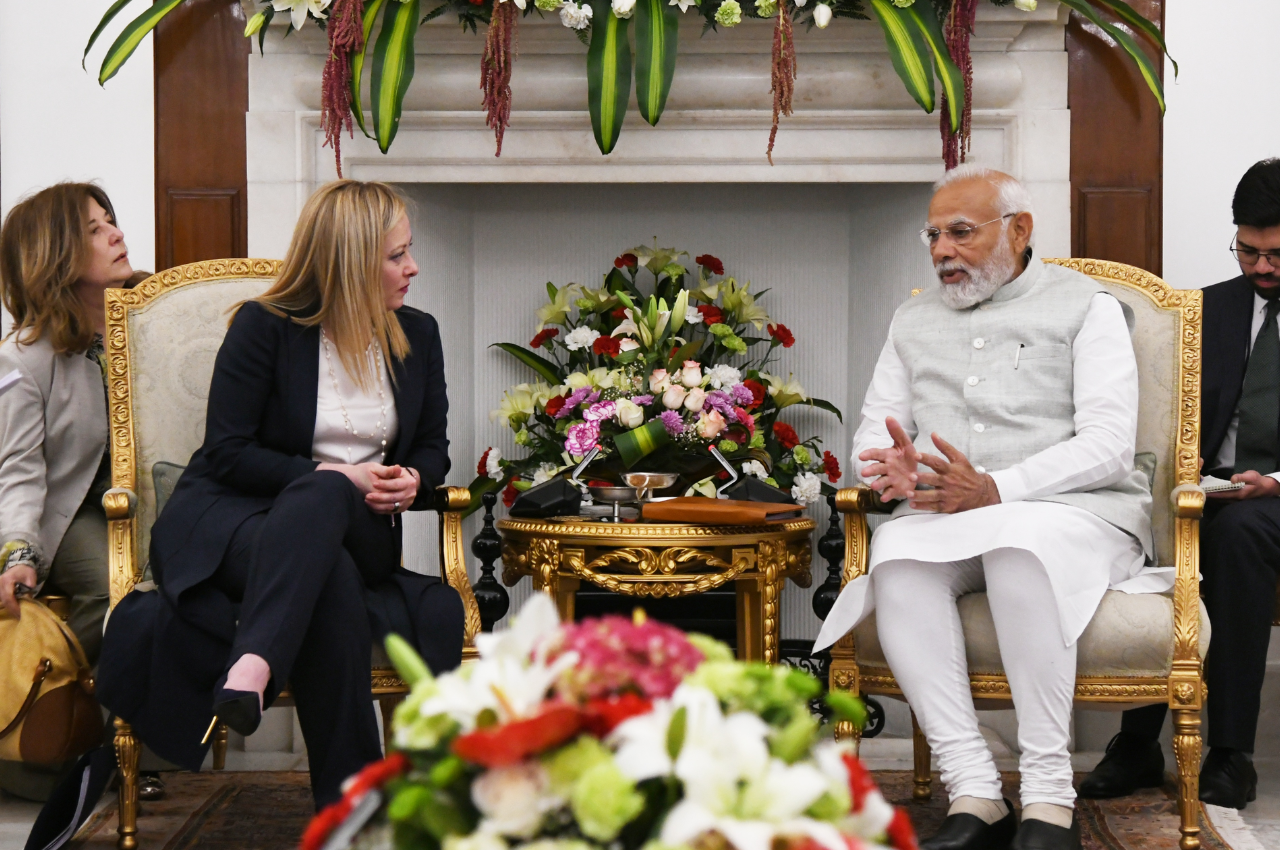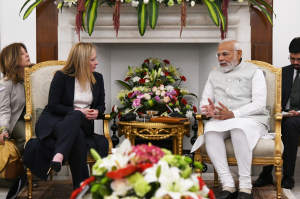 Between PM Modi and PM Georgia, emphasis has been laid on strengthening relations between the two countries in the fields of renewable energy, hydrogen, IT, telecom, semiconductor and space.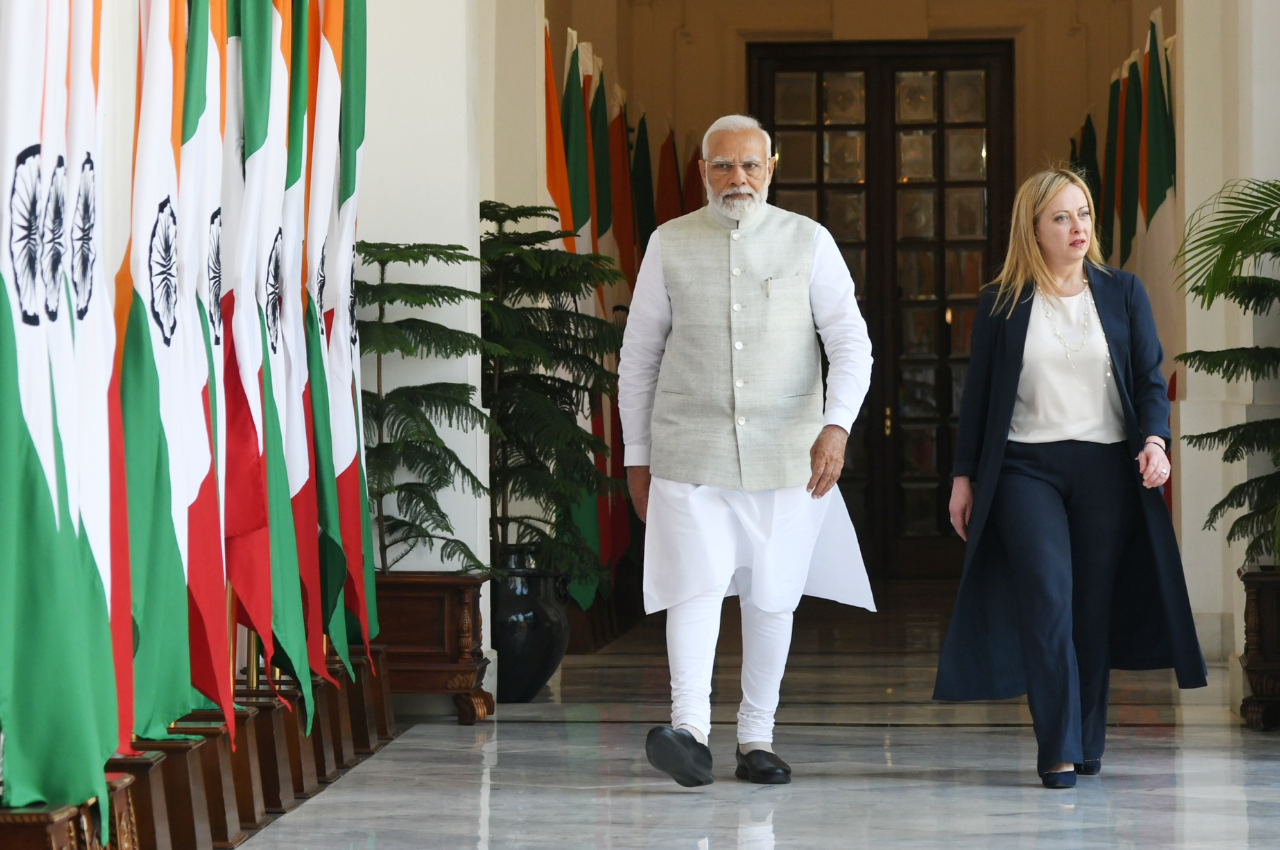 Both the counterpart leaders have announced the establishment of Startup Bridge between India and Italy. PM Modi said that both the countries are going to start a new chapter in the field of defense cooperation.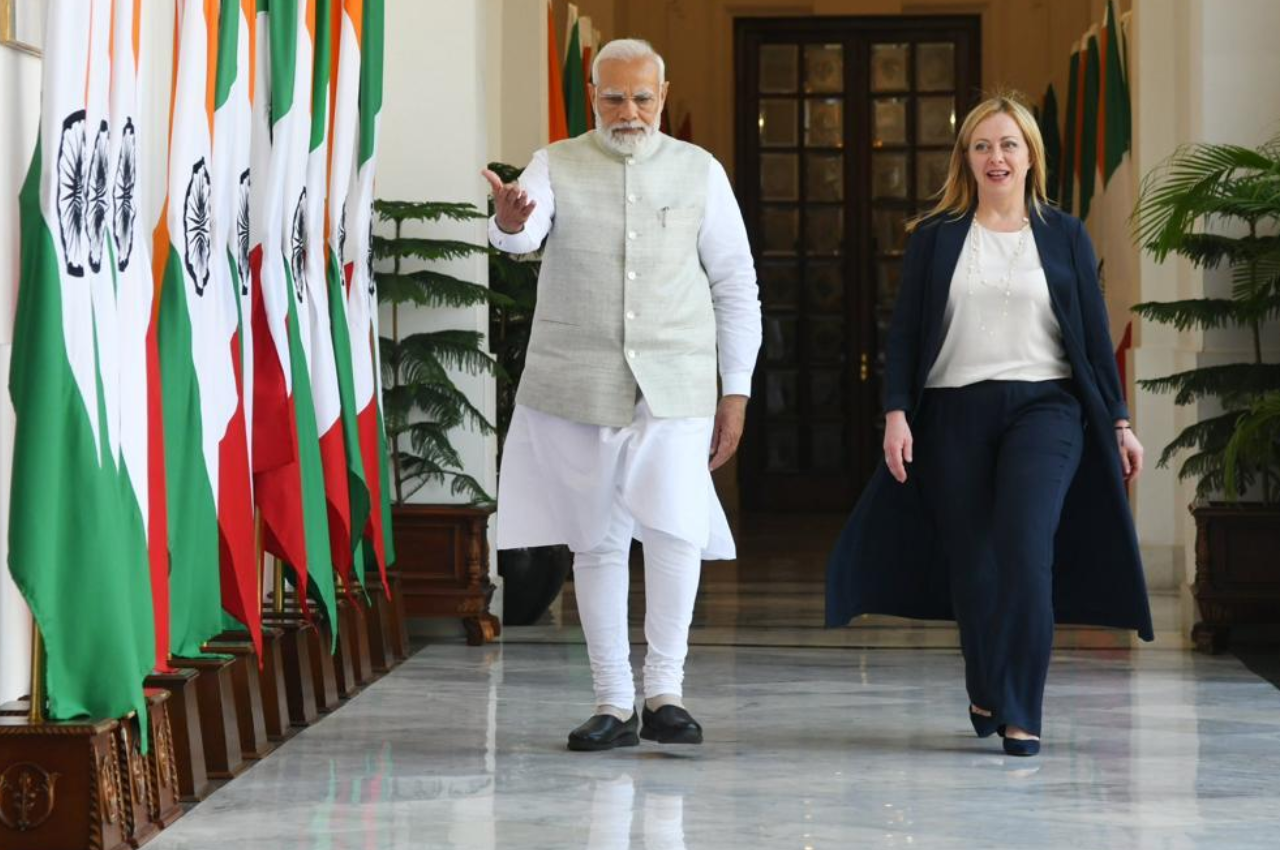 Italy's PM Giorgia Meloni was elected in 2022. She is the first and youngest PM of Italy. PM Modi congratulated him for this.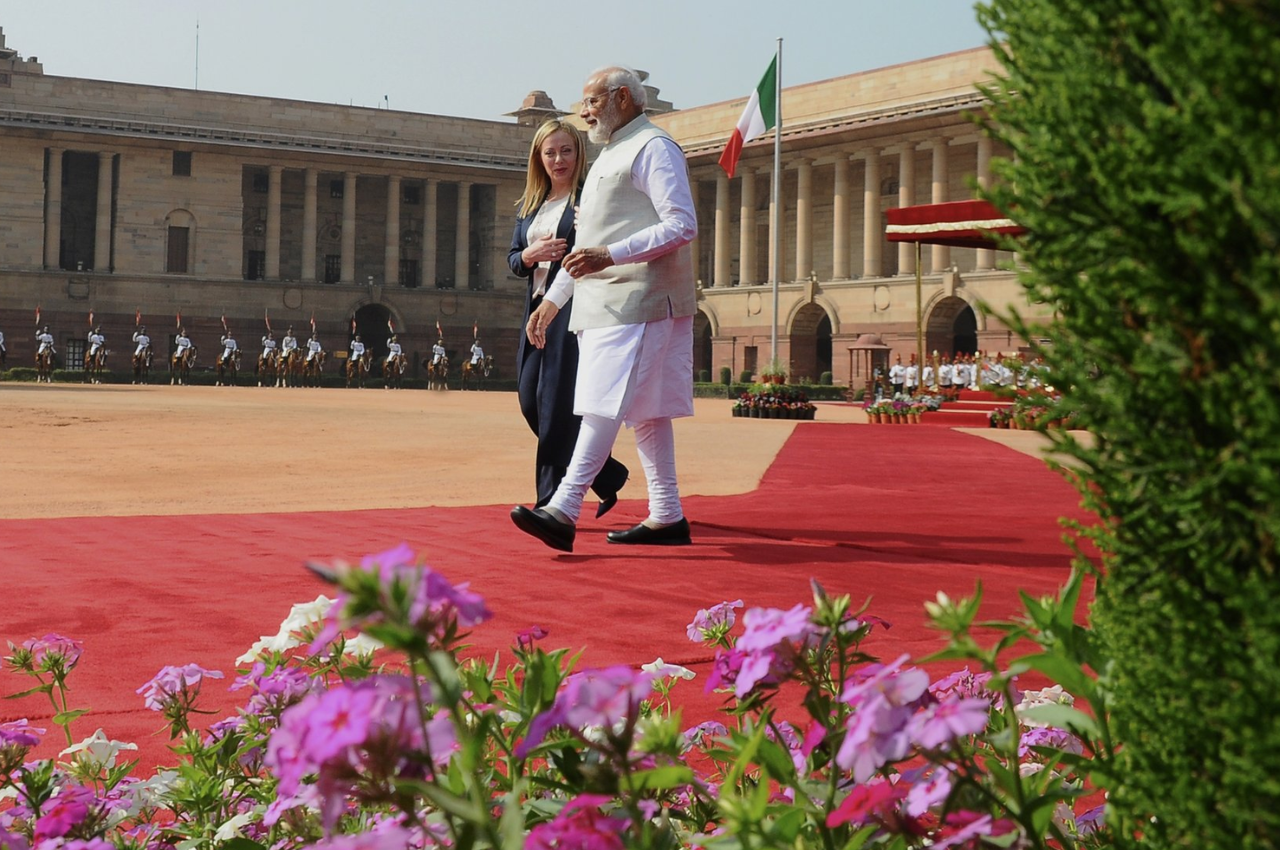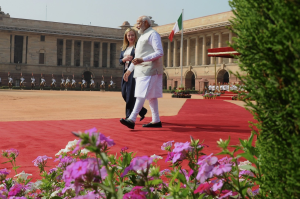 This year India and Italy are celebrating the 75th anniversary of their bilateral relations. On this occasion, it has been decided to give the status of strategic partnership to the India-Italy partnership.
Italy PM Giorgia Meloni also met PM Modi's cabinet. PM Modi has welcomed Italy's active participation in the Indo-Pacific.
Italy's PM also reached Rajghat. Here he offered flowers at the tomb of Mahatma Gandhi and paid homage to him.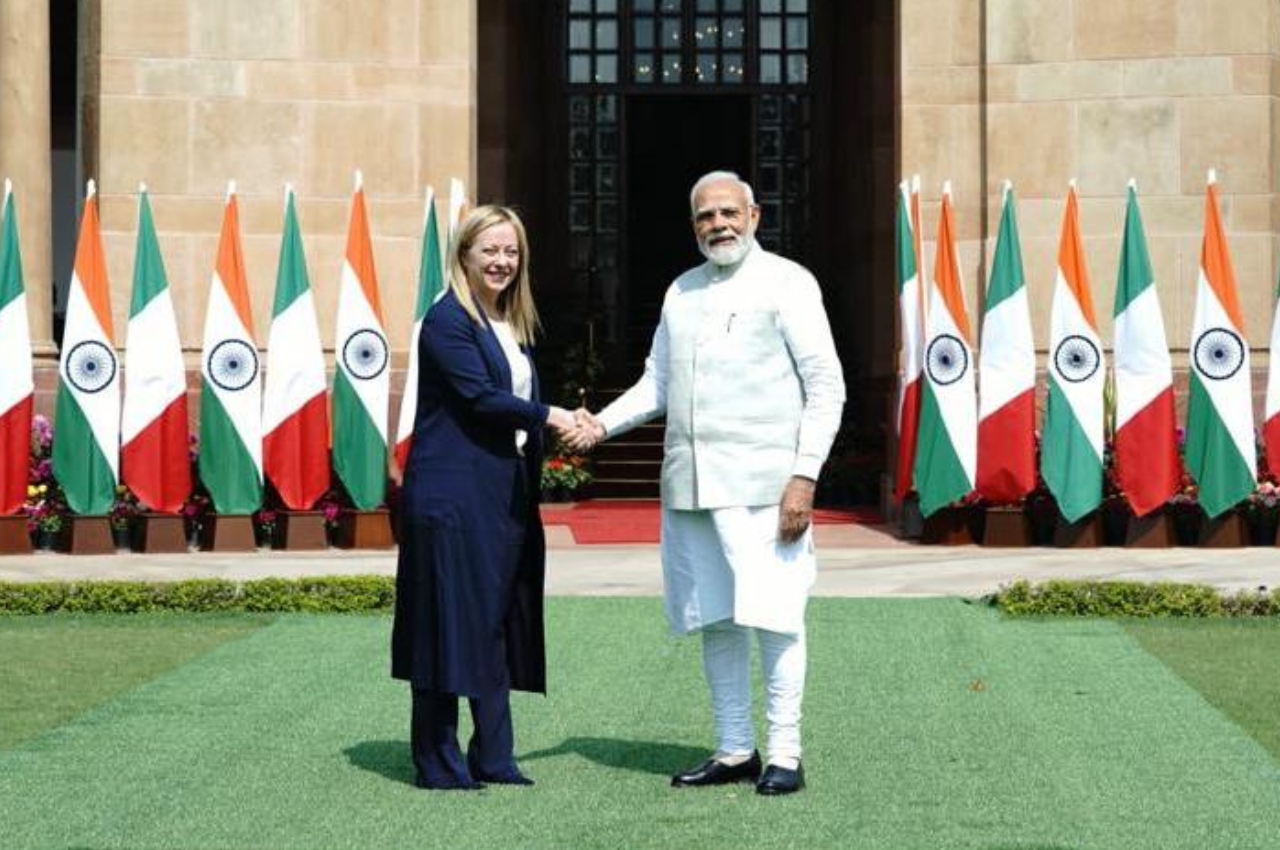 Representatives of 100 countries are participating in the Raisina Dialogue. It was inaugurated today in Delhi.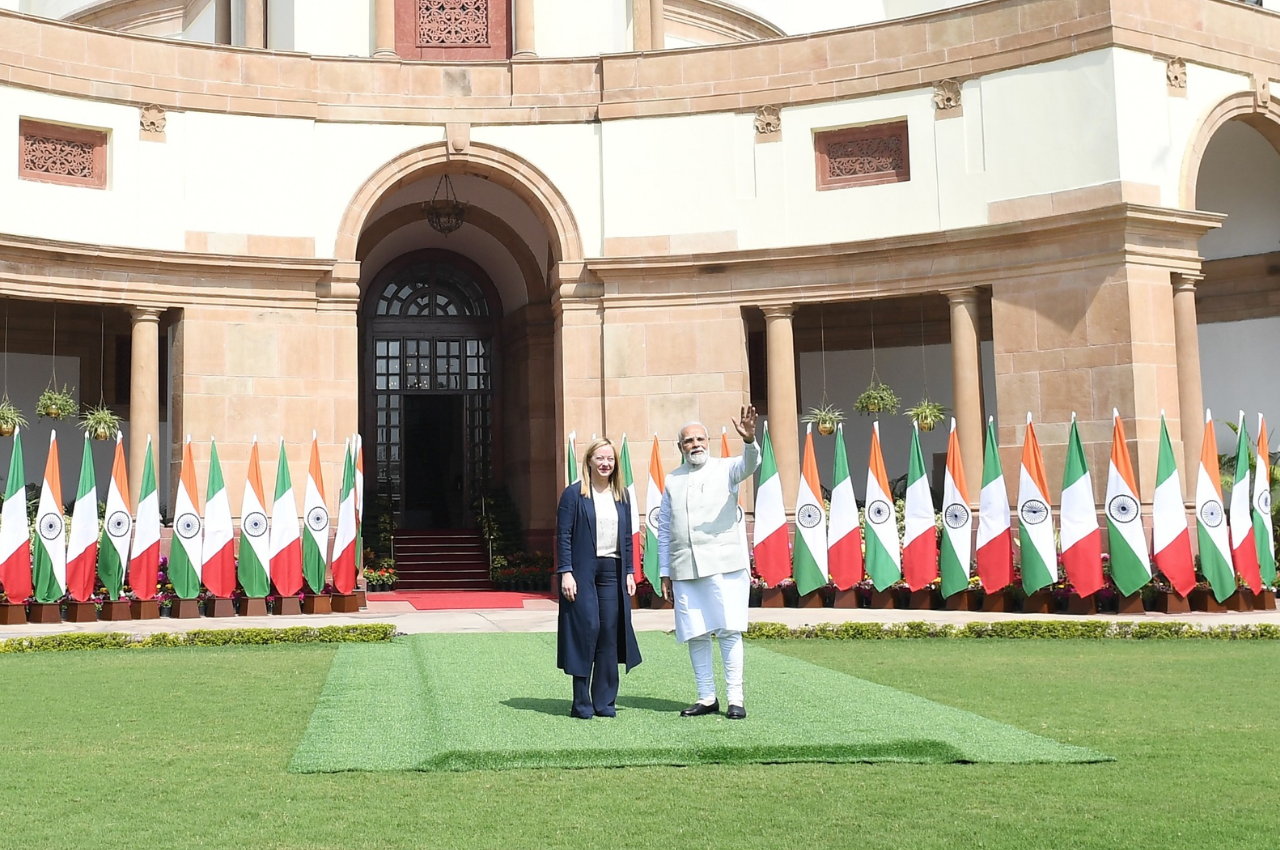 Representatives of 90 countries participated in the Raisina Dialogue 2022. Earlier in 2021 it was organized virtually.
Read also: PM Modi said in G-20 summit – This country is most affected by global warming, expressed concern over natural disasters