PM Modi in US: Today is the second day of Prime Minister Modi's state visit to America. A state dinner will be organized tonight at the White House in honor of PM Modi. According to reports, Chef Nina Curtis has given information about the menu of the dinner.
According to Nina Curtis, the state banquet included lemon-yogurt sauce, crisped millet cakes, marinated millet, grilled corn kernel salad, compressed watermelon, tangy avocado sauce and stuffed portobello mushrooms. At the same time, First Lady Jill Biden said that PM Modi is a vegetarian, so specially veg food has been prepared.
Prime Minister Modi has talked about the specialties of coarse grains on many occasions. In view of this, Jill Biden has also included millet in the state dinner. It is being said that a state dinner has been organized on the South Lawn of the White House. The decorations for the State Dinner have also been taken care of and the South Lawn pavilion has been decorated on the tricolor theme, while the theme of the dinner is based on India's national bird peacock.
Grammy Award winner will perform after state dinner
According to reports, the state dinner will be followed by a performance by Grammy Award winner Joshua Bell. Apart from them, there will also be a performance by Penn Masala, an acapella group from the University of Pennsylvania. Let us tell you that this visit of PM Modi, who reached America on his sixth tour, is very special. PM Modi is on a state visit this time on the invitation of the US President.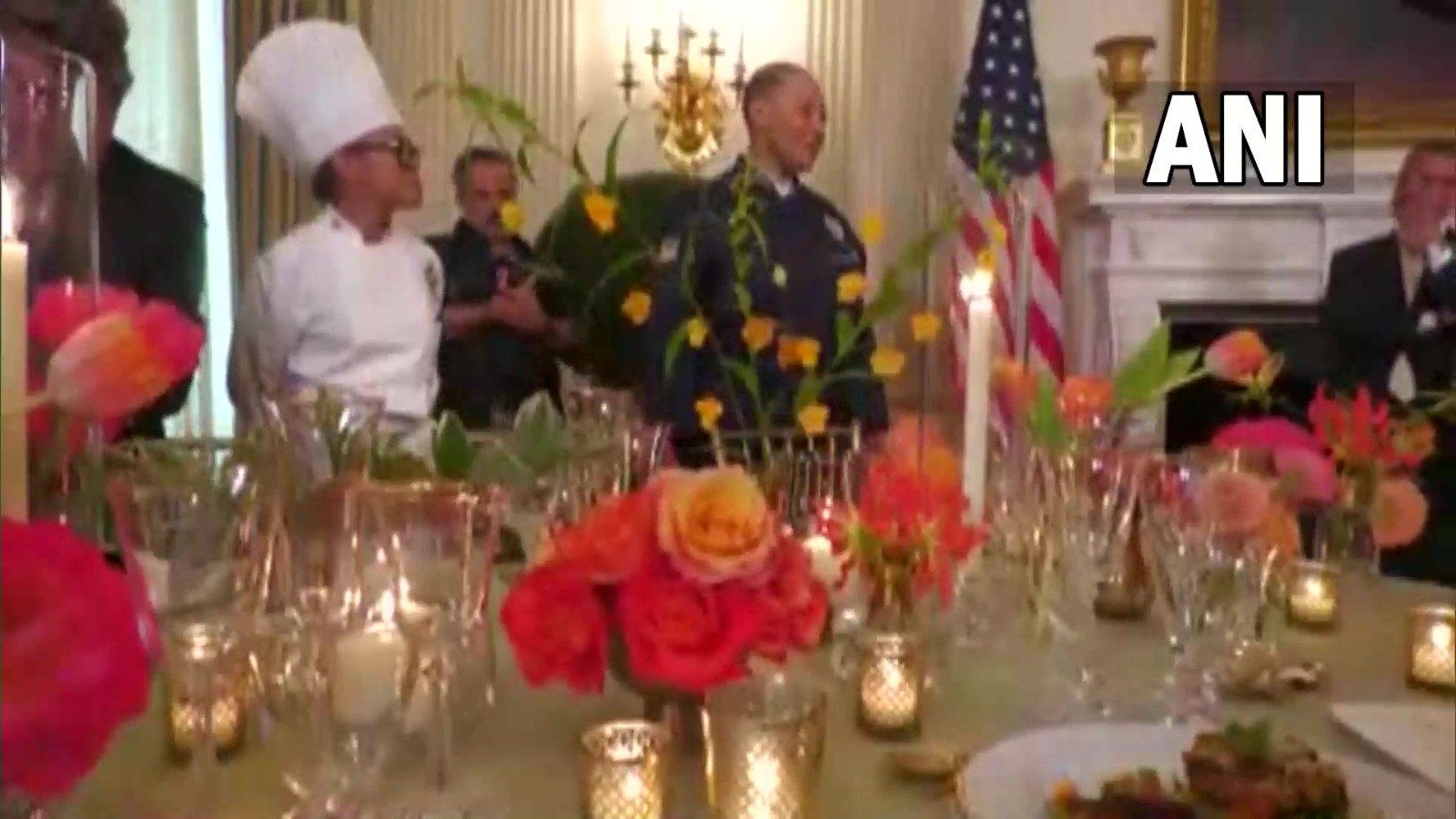 PM Modi is the second Indian Prime Minister to be invited by the US on a state visit. Prior to PM Modi, in 2009, the then Prime Minister Dr. Manmohan Singh had reached America on a state visit. Let us tell you that on June 23, Prime Minister Modi will address the joint session of the Congress. PM Modi will also meet Vice President Kamala Harris and Foreign Minister Antony Blinken on the last day of his visit.
PM Modi will also address a joint meeting of the US Parliament during his visit. Earlier, he has addressed the US Parliament during his US tour in 2016. PM Modi will be the first Indian leader to address the US Parliament twice.