Meghalaya Election Results: The picture of the results of the assembly elections held in the three states of North East Tripura, Nagaland and Meghalaya is clear. The BJP alliance has won a landslide victory in Nagaland, while the BJP has returned in Tripura as well. But in Meghalaya, the National People's Party fell short of a majority. Now the churning on alliance has started.
NOTA votes 0.8% of the total votes in Meghalaya
In these elections, people also pressed the NOTA button a lot. In Meghalaya, according to the latest Election Commission data (up to 5:55 PM), NOTA has got more votes than JDU. JDU is the party of Bihar Chief Minister Nitish Kumar. Here NOTA's vote share is 0.8%, while JDU's is 0.05%. On the other hand, the largest party NPP got more than 31% votes.
Now know what was the condition of two other states?
CPI could not touch NOTA figure in Nagaland
A total of 13 parties contested the Nagaland elections. The ruling NDPP and BJP alliance has touched the majority mark here. Here BJP got 18.83 percent, NDPP got 32.23 percent votes. And the vote share of NOTA was 0.31 per cent. CPI has not even been able to touch this figure.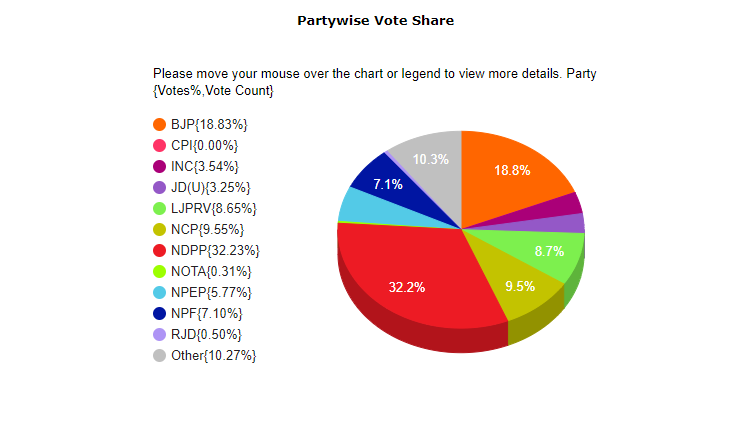 NOTA defeats four parties in Tripura
The vote share of NOTA in Tripura has been 1.36 per cent. While AIFB could get 1.03 percent, AITC 0.88 percent, IPFT 1.26 percent and RSP just 0.67 percent votes. Here the biggest party has emerged as BJP.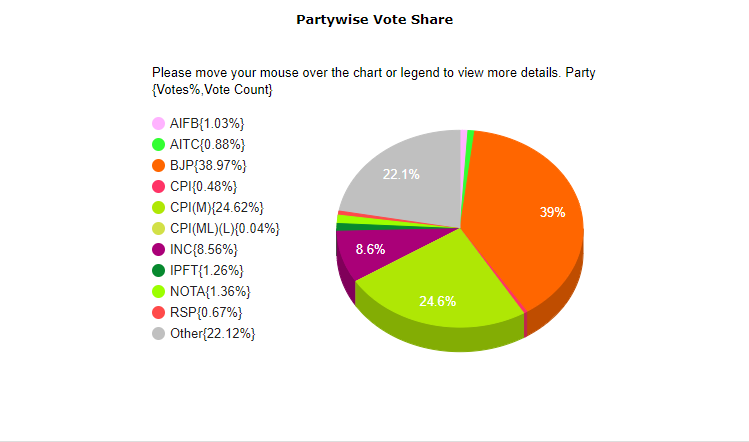 Read also: North East Election Results: Tripura, return of BJP alliance in Nagaland, hung assembly in Meghalaya