Natasa Stankovic-Hardik Pandya Wedding: Photos of the wedding of Bollywood stars are in full swing on social media these days. Recently, Bollywood star couple Siddharth Malhotra and Kiara Advani tied the knot on February 7 at Suryagarh in Jaisalmer, Rajasthan.
Photos of this couple's wedding created a buzz on social media. Earlier, Bollywood actress Athiya Shetty and Indian cricketer KL Rahul got married. His wedding photos also became very viral.
Hardik and Natasha got married on February 15
Now recently, on February 15 in Udaipur, cricketer Hardik Pandya has done a destination wedding with wife Natasha Stankovic, whose pictures are going viral. Meanwhile, now the newlywed couple has shared the photos of their wedding Haldi ceremony on social media.
Hardik and Natasha shared photos of turmeric ceremony
Both Hardik and Natasha are looking very beautiful in these pictures. Also, it can be clearly seen in these photos that Hardik is wearing a pink and white kurta, in which he is looking very handsome. Along with this, Natasha is also wearing a floral outfit, in which she is also looking very beautiful.
Couple wrote a wonderful caption
These photos have been shared by Hardik and Natasha on their Instagram. Along with this, the couple has also written a wonderful caption. While sharing the photos, the couple has written that- 'Dyed in the colors of love'. In these photos of Hardik and Natasha, their son Agastya is also included with them. Also, all three are looking very cute while posing. On the other hand, Agastya has twinned with father Hardik, in which both are looking very beautiful.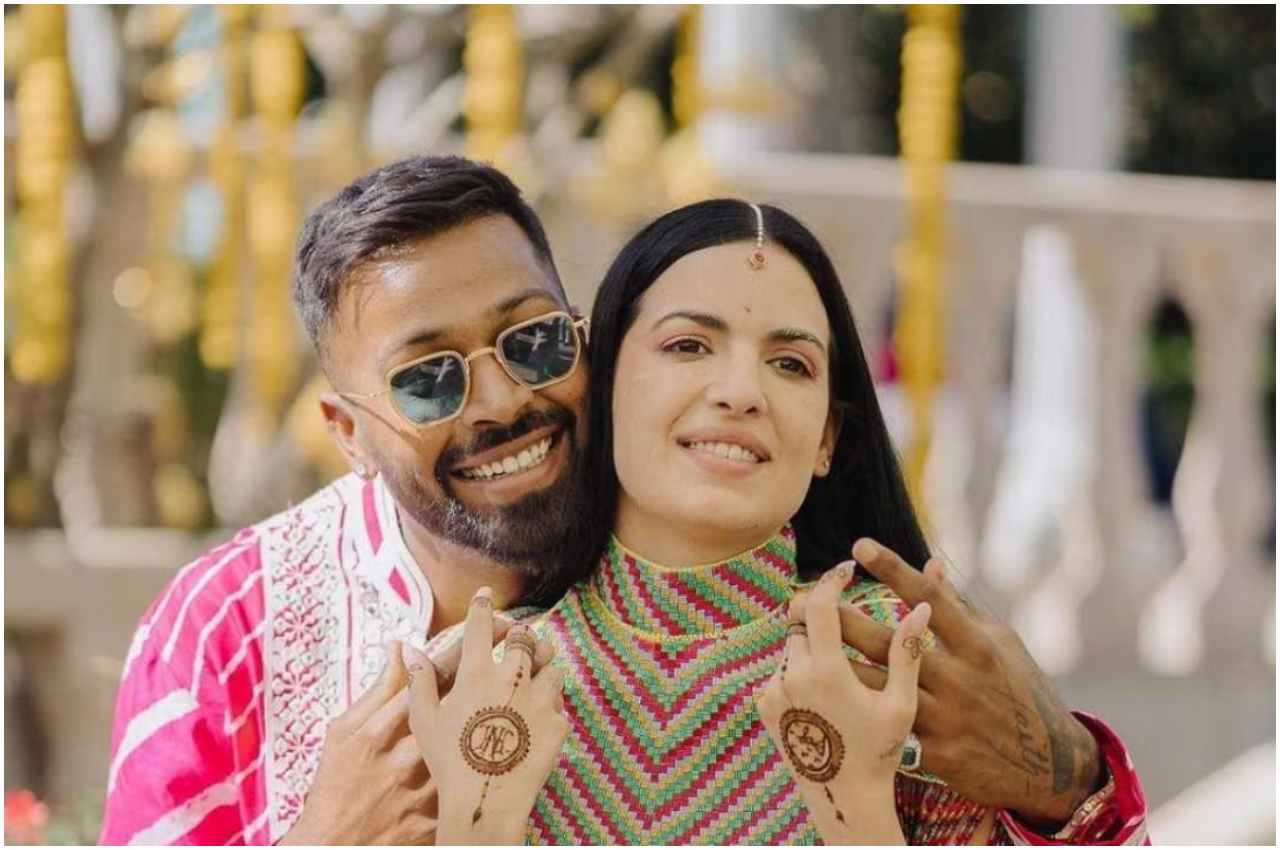 Court marriage was done three years ago
It is said that Hardik and Natasha had a court marriage three years ago, after which now the couple has married Hindu and Christian customs. Along with this, their son was also present in the couple's marriage.