Mississippi: 23 people have died in a deadly tornado that hit Mississippi on Friday night. It is being told that the death toll may also increase. Four people are missing in this disaster and many people are injured. This tornado came at a speed of 80 miles i.e. about 80 km per hour. Due to this the roofs of the houses were broken. Electric poles were uprooted. Trees fell down.
There are traces of tornado devastation in an area of ​​about 160 km. People of Mississippi Emergency Management Agency are engaged in relief work. Governor Tate Reeves has appealed to God to pray. He has advised people to check the weather report and be alert.
At least twenty three Mississippians were killed by last night's violent tornados. We know that many more are injured. Search and rescue teams are still active.

The loss will be felt in these towns forever. Please pray for God's hand to be over all who lost family and friends.

— Governor Tate Reeves (@tatereeves) March 25, 2023
50 years old tree broken, roof of house destroyed
This tornado hit Friday night at 8 p.m. A local Showa reported that Rolling Fork was devastated. The tornado has destroyed homes and buildings. He told that the tornado was so deadly that the roof of his grandmother's house was blown off. Air condition broke. At present, his grandmother is safe. His grandfather had planted trees in the compound of the house 50 years ago. Everyone broke down.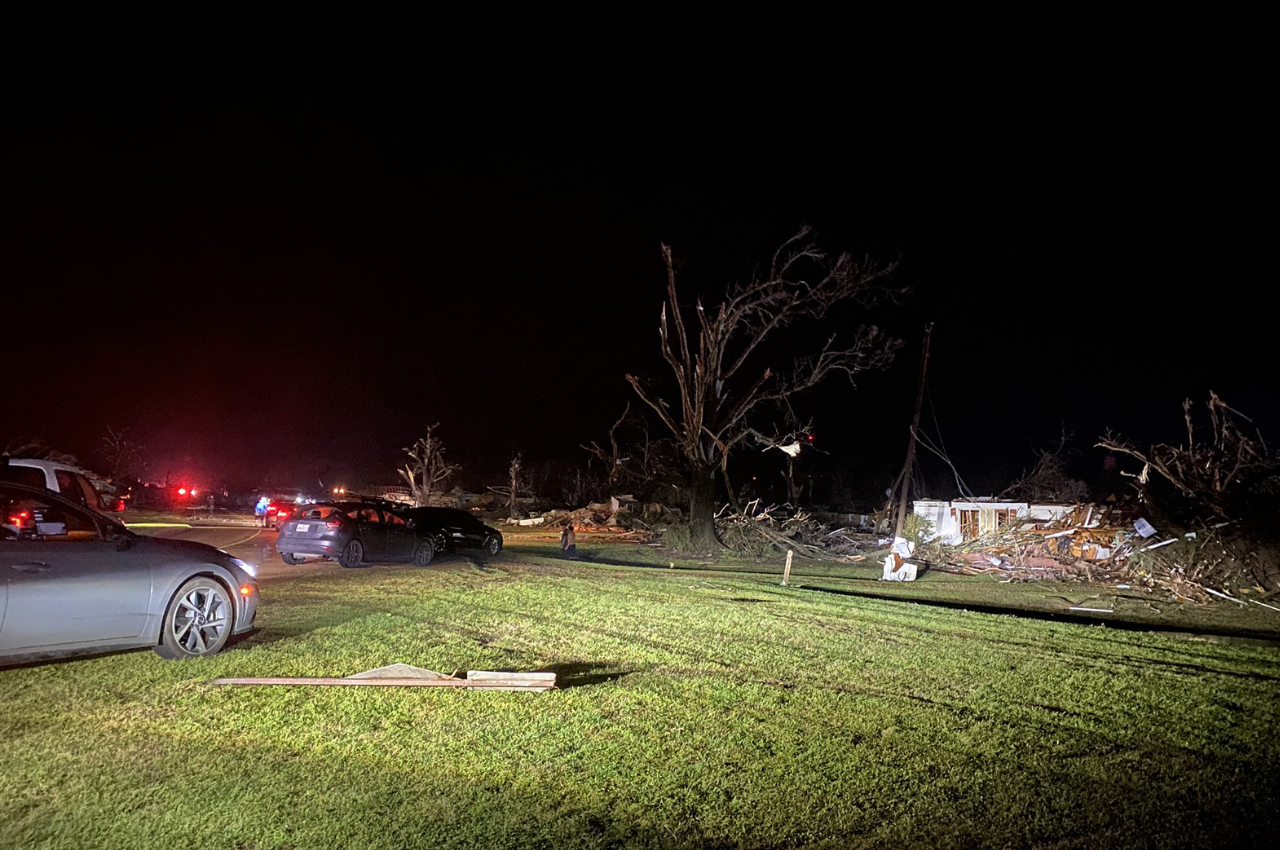 damage survey started
Employees of the Emergency Management System are busy surveying the damage since Saturday morning. The work of removing the trees on which the trees have fallen is going on. The most damage occurred in Sharkey County and Rolling Fork.
Former mayor Fred Miller said the storm blew out windows in his home and damaged nearby homes and trees.
Read also: Karnataka: PM Modi said- Today BJP's sting rang in Congress President's workplace, this is a happy sign for Vijay Yatra