Mission Majnu Review, Ashwani Kumar: RAW agents are not the ones who fire automatic guns, but the ones who hide their identities for years, get the necessary intel and carry out big missions with their information. Mission Majnu gives a true-to-life picture of India's most premiere intelligence agency that creates a new wave of its own amongst Bollywood's exaggerated superhero RAW agent stories.
Surprisingly, Siddharth Malhotra's film had the guts to release on theaters during Republic Week or Independence Week, and draw crowds to theatres. But, the film producers chose the path of OTT release for this… even if it is a safe method, but in which the profit may be less, but the scope of loss is less, despite this, the truth is that good and strong films are also made with wheat. She is going through a situation like a mite infestation.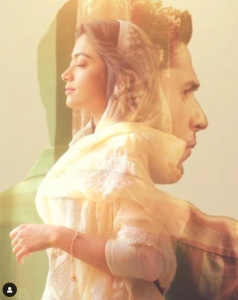 Mission Majnu (Mission Majnu) is being streamed and believe me this movie is amazing. The story is of one Amandeep Ajit Pal Singh, who is a RAW agent and has been living in Pakistan for years with the secret identity of Tariq Ali. He knows how to hide his identity, knows how to spoil big missions by being a tailor. He wants to prove his patriotism for India, because his father Ajitpal Singh sold the country's secret to the enemies and put the stamp of traitor on his son's head. Amandeep wants to remove this stain. But disguised as Tariq, Aman falls in love with Nasreen. Nasreen cannot see the world with her eyes, but she knows how to recognize every feeling with the eyes of her heart. After suffering a crushing defeat at the hands of India in 1971, and incensed by India's first nuclear test, Pakistan's Wazir-e-Azam i.e. Prime Minister Bhutto, begins a secret mission to build an atomic bomb in Pakistan. Bhutto makes scientist Munir Ahmed Khan its chief for this. It is Amandeep's responsibility to obtain information about this nuclear mission of Pakistan, its location and physical evidence, which is not trusted by anyone except RAW Chief, Ran Ek Kav. Meanwhile, the Pakistani army overthrows Bhutto in the country and General Zia-ul-Haq becomes the President of Pakistan. In India too, by then Indira Gandhi's government would have fallen, and Morarji Desai becomes the Prime Minister of India. Amidst all this, Aman has to complete this mission, save his relationship with Nasreen and not let Nasreen's unborn son be branded a traitor by staying in Pakistan.
This 2 hour, 9 minute story has love, a backdrop of an intriguing story, tangled relationships, RAW operation and patriotic sentiments. Together with Aseem Arora, Sumeet and Parvez weave this story together so neatly, that even a long story gets shortened, but leaves nothing behind. Does not entangle you in the nuances of politics, but binds you in the nuances of intelligence. Yes, Amandeep's flashback story and the traitor-traitor track from the reporting officer may sound odd to you, but it is short enough that it fades away very quickly.
Director Shantanu Bagchi has created Pakistan of 1970 for his Majnu, you find it true, Shantanu has maintained his grip on the story. Neither does it run faster than necessary nor does it stop anywhere. References have also been set very neatly with original photographs, videos and news clippings, so that even those who are not aware of this secret operation of India, can understand how difficult the life of RAW agents really is. Coming to the songs, the song Manti Ko Maa Kehte Hai, written by Manoj Muntashir and sung by Sonu Nigam, is the biggest highlight of Mission Majnu. Rabba Jaandan by Zubin Nautiyal is also a beautiful song. The background score of the film is very good.
Now coming to the performance, Sidharth Malhotra has given a truly Shehshah-like performance in Mission Majnu. Siddharth's character in this film, not in uniform, but with the feeling of doing anything for the country. There are three such occasions in the film, when Siddharth has won hearts just by his expressions. By the way, Rashmika Mandanna has also given a wonderful performance as Nasreen. Rashmika's chemistry with Sid is also superb. What to say of Sharib Hashmi and Kumud Mishra, these days amazing things are being done and they are getting a lot of opportunities. Parmeet Sethi is also seen in the role of RN Kav.
Mission Majnu is streaming on Netflix. The film is superb, original story and has a bit of a film feel to it. This is the perfect binge watch for Republic Week.
3.5 stars to Mission Majnu.
Related