US India Together: America's newly appointed ambassador Eric Garcetti reached the embassy in Delhi on Friday by auto. During this, Erica Garcetti was warmly welcomed by the staff of the American Embassy. His video of reaching the embassy by auto is viral on social media. Please tell that Eric Garcetti had reached India on Tuesday itself.
As per reports, Eric Garcetti was sworn in as the Ambassador to India on March 25. Eric is the 25th US Ambassador to India. Eric's appointment was announced on 15 March 2023. He was nominated as the Ambassador of India in 2021 itself. After 2 years now he has been sworn in.
Excitement fills the air as we welcome Ambassador-Designate Eric Garcetti to India! We are excited to personally greet him and confident the U.S.-India partnership will advance through his leadership. #USIndiaTogether pic.twitter.com/SdfuOoYzhC

— U.S. Embassy India (@USAndIndia) April 14, 2023
US Secretary of State also took an auto ride
In the early week of March, US Secretary of State Antony Blinken was seen alighting from an auto in New Delhi to attend the US-India Strategic Partnership meeting. Also tasted the taste of Masala Chai. He mentioned this in his tweet.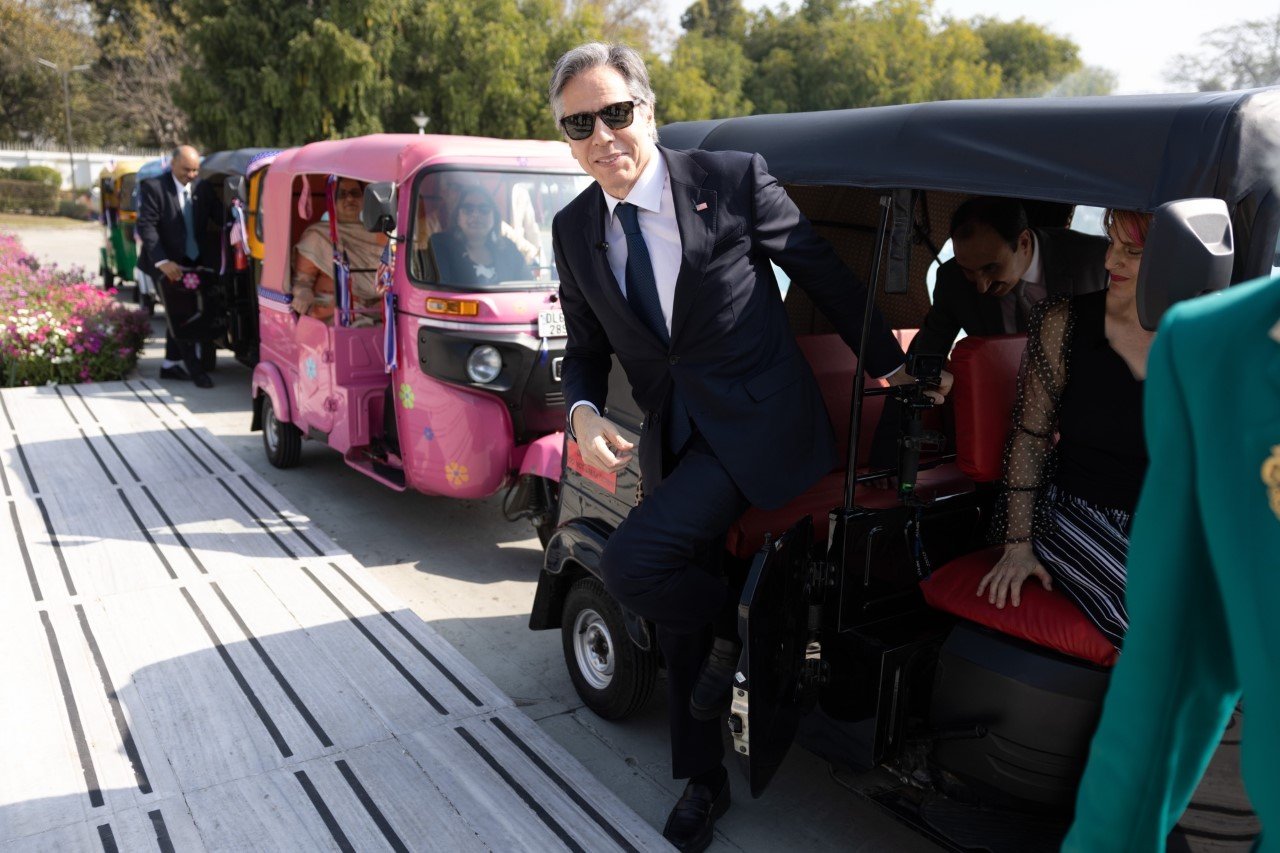 Blinken is very happy with the hospitality of India
The US Secretary of State wrote in another tweet, US-India partnership is important. My visit reflects the strength of our partnership and the strong commitment we share to the security of the Indo-Pacific. Thank you for the hospitality and leadership of India.