New Delhi: Manish Sisodia, arrested by the CBI on charges of corruption in the Delhi Liquor Policy case, on Tuesday resigned from the Kejriwal government's cabinet. Sisodia has written a letter to Chief Minister Arvind Kejriwal. In which he wrote, 'God knows that these allegations are false.'
Manish Sisodia used to hold the position of number two in the Kejriwal government. He was given the responsibility of 18 ministries including education. He said in the letter, 'Served Delhi for 8 years with full dedication and the blessings of the school children of the Delhi government are with me.'
Arvind Kejriwal has accepted the resignation of his deputy. Manish Sisodia's departments will be handled by Kailash Gehlot and Rajkumar Anand.
'Let's see how much strength is there in Baazu-e-Katil'
Sisodia has also written a sher at the end. He wrote, 'The desire for sarfaroshi is now in our hearts, let's see how strong Baaju-e-Katil is.' So let's read what else Sisodia has written…?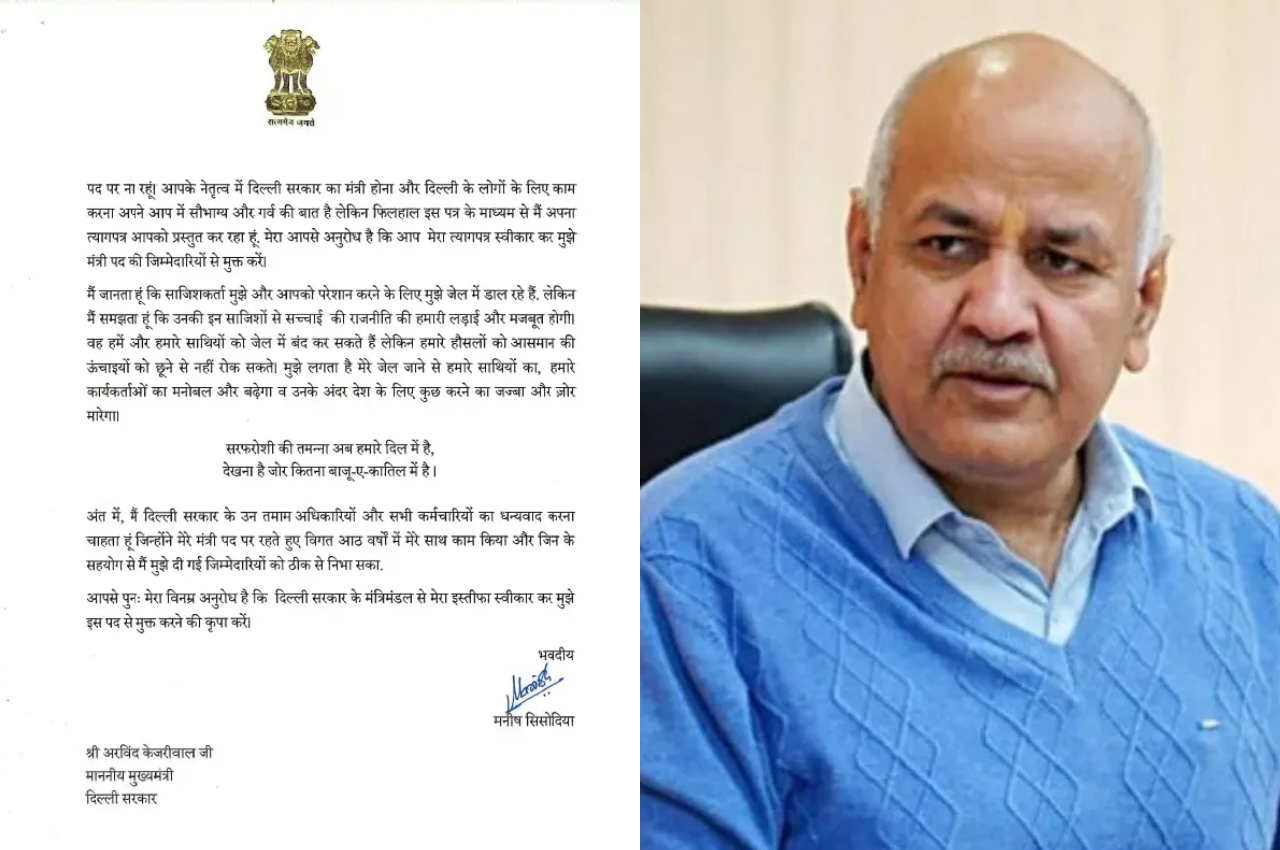 Sisodia was arrested after 8 hours of interrogation
CBI is questioning Manish Sisodia. On Monday, in the liquor policy case, the CBI arrested him after 8 hours of questioning. After this, he was presented in the court, from where he was sent on remand for 5 days.
In the excise scam, Manish Sisodia is on remand for 5 days from Monday on the orders of the Rouse Avenue Court. Congress leader and senior advocate Abhishek Manu Singhvi had filed a petition in the Supreme Court against his arrest. But the Supreme Court, while not giving relief, has advised to go to the High Court.
Read also: Five accused including two former officers of Excise Department got bail, will Sisodia also be released?