Delhi Hit And Run: Another heart-wrenching case has come to the fore from the country's capital Delhi. At the red light of KG Marg-Tolstoy Marg, a posh area of ​​Delhi, a person riding a car hit two brothers riding a bike. Of these, the bike driver fell on the roof of the car, but the driver of the car did not stop the vehicle for 3 km. The car drove away throwing him near Delhi Gate. The young man died. The other one is seriously injured.
The video of this incident is going viral on social media. A person named Mohammad Bilal has made a video of this incident. It is seen in the video that a boy is lying on the roof of the running car. The boy hung on to the roof of the car but the car kept on running. Then the car driver ran away throwing the boy three kilometers away.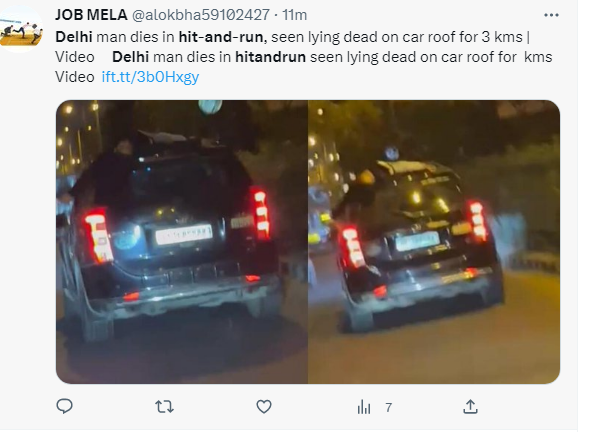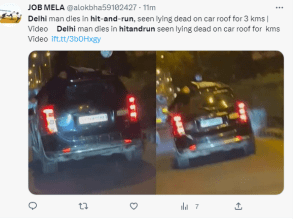 Both the young men riding the bike were brothers. Of this, elder brother Dipanshu Verma, 30, died, while his aunt's boy Mukul, who is 20 years old, remains in critical condition. Please inform that Dipanshu used to run a jewelery shop and was the only son of his parents. Delhi Police registered a case of murder in this incident like Kanjhawala incident. Accused has been arrested.