Annu Kapoor Birthday: Annu Kapoor, 67, is a veteran actor of the film industry. Born on 20 February 1956 in a Punjabi family in Bhopal, Annu Kapoor has worked in more than 100 films as well as many popular TV serials.
Annu Kapoor is not only a seasoned actor but also a filmmaker, director and singer. Annu Kapoor made a special place in the hearts of TV viewers by hosting the TV show Antakshari. The audience still knows and recognizes him because of his show.
National Award Winner Annu Kapoor
Annu Kapoor has worked in many big hits like Hum, Ek Ruka Hua Faisla, Ram Lakhan, Ghayal, Hum Kisi Se Kum Nahi, Aitraaz, 7 Khoon Maaf and Jolly LLB 2. The audience eagerly waits for his films. His latest film is 'Chehre' which was released in 2021. Annu Kapoor has also received the National Award for her brilliant acting in Ayushmann Khurrana's 'Vicky Donor'.
Annu Kapoor did three marriages
Even though Annu Kapoor did not get films as a lead actor, but even after doing character roles, he remained in the hearts of the audience. Annu Kapoor was very successful as an actor. His personal life was also in discussion. He married thrice. Annu Kapoor was married for the first time to a woman named Anupama but she was divorced in 2006 and his wife went to America.
And read –Rahul Khan's 'Insaniyat' making a splash, got a place in the top-21 films of Dadasaheb Phalke Festival
After this, on the sets of the TV show Antakshari, he started an affair with a woman named Arunita and both of them got married soon. In 2001, both had a daughter. At the same time, Annu Kapoor once again came in contact with his first wife Anupama and gradually his affair started with his ex-wife.
After divorcing the second wife, he remarried the first wife.
After this, his second wife also made very serious allegations against Anu Kapoor. He had said that Annu Kapoor had stopped giving him financial assistance after having a relationship with his first wife. In Mumbai, she lived with her 5-year-old daughter in Annu Kapoor's Oshiwara flat and Annu used to ask her to vacate the flat.
During that time he used to meet his ex-wife in the hotel. When his second wife felt that Annu was not going to improve, she divorced her husband. Annu Kapoor and his wife Arunita were divorced in the year 2008 and a few days later the actor remarried his first wife.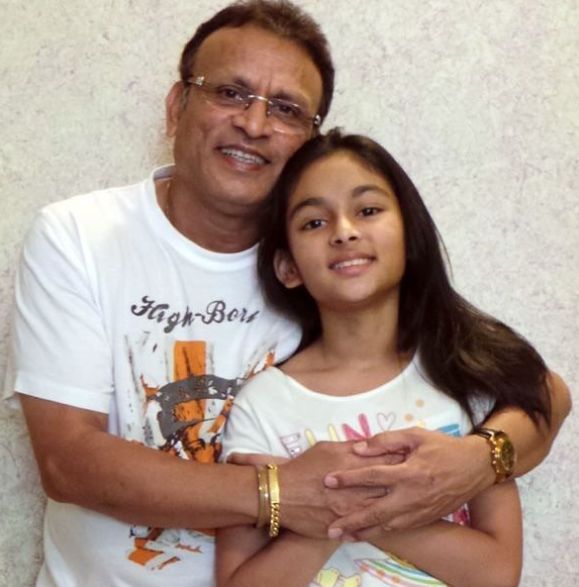 Annu Kapoor has four children from both the wives.
Annu Kapoor has four children. Anupama and Annu have three sons Evam, Kavan and Mahir. On the other hand, Arunita has his daughter Aaradhita Kapoor, whom he keeps meeting occasionally.
Recently, Annu Kapoor had a heart attack in Delhi. On the morning of January 26, Annu Kapoor complained of severe chest pain. The actor was admitted to Sir Gangaram Hospital in Delhi after suffering a heart attack. Where Annu Kapoor was treated under the supervision of senior doctors and after a few days he was discharged from the hospital.
And read Annu Kapoor Birthday: Annu Kapoor is celebrating his 67th birthday today, know interesting stories of his life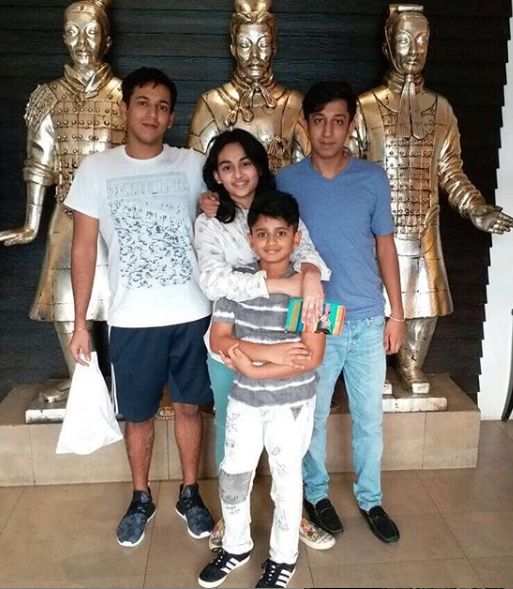 Annu Kapoor was a victim of online scam last year
In the past, the actor was also a victim of theft and fraud twice. Let us tell you that in the month of October last year, he had become a victim of an online scam. Due to which Annu Kapoor was cheated online of about 4 lakh 36 thousand. However, with the help of the police, Annu Kapoor got back about 3 lakh 8 thousand rupees.
Earlier in June last year, the actor had also become a victim of theft in France. When Annu Kapoor was loading his luggage in the train, a man fled with a bag full of valuables on the pretext of helping the actor. In which his money, passport and important documents were also there. The actor himself mentioned this theft with him on social media by sharing a video.
And read – Entertainment From attached the news Here Read