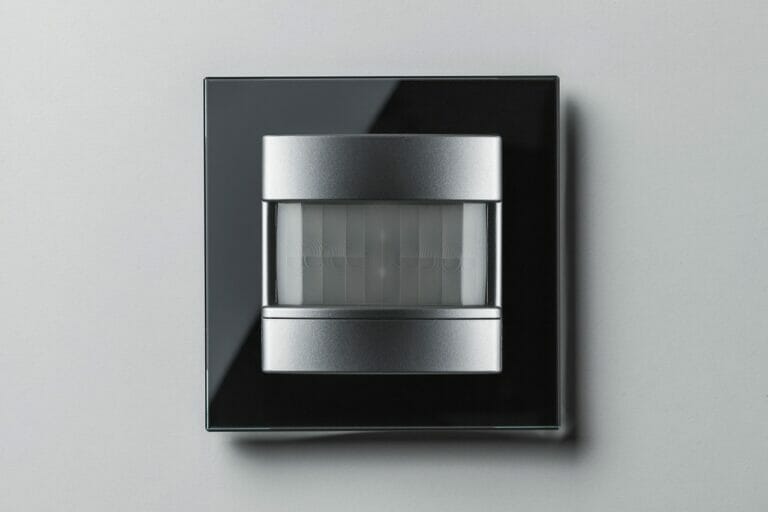 Two Inexpensive Devices Could Have Protected Paul Pelosi; Wireless Magnetic Door-Open Sensors and Motion-Detector Cameras Work
Paul Pelosi Could Have Been Protected
WASHINGTON, D.C. (November 3, 2022) – Many are concerned that the cameras at the home of Nancy Pelosi, the member of Congress with the most death threats, were not monitored, and as a result her husband suffered serious injuries at the hands of an dangerous intruder.
Q3 2022 hedge fund letters, conferences and more
Invest For Kids: Sam Zell On Liquidity, Inflation And Supply Chain Issues
The following are notes from Sam Zell's presentation at the 14th Annual Invest for Kids Virtual Conference. The Invest For Kids conference features presentations from well-known investment managers who present their market views and best investment ideas in concise 15 minute segments. Q3 . . . SORRY! This content is exclusively for paying members. SIGN Read More
---
Find A Qualified Financial Advisor
Finding a qualified financial advisor doesn't have to be hard. SmartAsset's free tool matches you with up to 3 fiduciary financial advisors in your area in 5 minutes.
Each advisor has been vetted by SmartAsset and is held to a fiduciary standard to act in your best interests.
If you're ready to be matched with local advisors that can help you achieve your financial goals, get started now.
---
The Washington Post also wonders if, with some 1800 cameras feeding the command center for the U.S. Capitol Police, it would have been possible to stop the intruder in time.
The answer is clearly yes, since very inexpensive devices – either wireless magnetic door-open sensors and/or wireless motion-detector cameras – probably would have alerted Paul Pelosi, as well as law enforcement, in time to prevent the tragedy, says public interest law professor John Banzhaf, a former security officer and security consultant.
According to reports, the armed intruder broke into the Pelosi home through a back door, but his entry wasn't noticed at the time because of the difficulty of monitoring so many surveillance cameras.
But had the outside doors to the house been equipped with simple $15 wireless magnetic door-open sensors of the type mounted in millions of homes, both Paul Pelosi and the police would have been alerted to a door opening late at night.
Her husband could then have locked his bedroom door and called the local police, and the Capitol Police would have been alerted to check the videotapes and observe the break-in within seconds.
Two separate pieces of the door-open sensor – one mounted on the frame at the top of the door, and the other mounted adjacent to it on the door itself – send a signal over a home's WiFi to one or more cell phones if the door is opened and the magnetic coupling disrupted. No wiring is needed, and the installation is so simple that many homeowners have mounted the devices by themselves.
So, given the many threats against the Speaker, and the obvious concern that miscreants might try to kidnap or injure her husband even when she is away, there seems to be no excuse for not having such simple and inexpensive devices installed on all doors through which an intruder might seek to gain entry.
The Use Of Motion Detectors
Banzhaf, who just published a detailed study showing an equally inexcusable lack of security at most K-12 schools, colleges and universities, noted that such inexpensive door-open devices would have alerted school authorities to the unauthorized entry of a shooter in Uvalde, potentially saving the lives of many children who died at the hands of an armed intruder who entered through an unlocked door.
While it may seem impossible – or at least impossibly expensive – to monitor 1800 or more cameras for break-ins and other suspicious activity, it really is not, explains security- and computer expert Banzhaf. The simple answer is motion detectors.
Television monitor screens at a remote location – such as at the command center for the U.S. Capitol Police – could be programmed to sound an alarm if significant motion is detected on any of the many screens, especially late at night, so that an officer can quickly scan the preceding 30 second of video recording and be instantly alerted to a break-in.
As an inexpensive and possibly even better alternative, anyone can buy a simple camera for less than $40 which will send a signal to a cell phone if there is significant motion (even in the dark) or a suspicious noise.
The recipient of the alert can then immediately view a video recording for the past 30 second on his cell phone, even from a remote location, and call the police, alert the intended target, or take other appropriate action.
Banzhaf notes that, even though he isn't a target, he has several such cameras mounted in his home to instantly alert him to break-ins or other suspicious activity, whether he is a home or at a remote location.
Reports suggest that Pelosi did have a security system for their expensive home, but that it may not have been turned on the right of the attack.
One of the many advantages of both wireless magnetic door-open sensors and/or wireless motion-detector cameras, beside being much less expensive, is that they don't have to be turned on and off as many commercial systems require.
From this perspective, the professor suggests that all members of Congress, high administration officials, and others at heightened risk should take the initiative and have simple, inexpensive, but proven safety devices installed in their homes.
Just as they should have smoke detectors, carbon monoxide monitors, and basement-flooding alerts (if they have basements) – without waiting for the Capitol Police or others to expand protection to cover their homes.