Are you immersed badly in a debt pile and want to get out of it faster? Well, with a credit card, you can actually pay debts of high interest with a very low intro APR allowing you to do extra savings. So, how do you transfer your money to your credit card?
Visit the main website of your bank.
Log in to your credit card account.
Choose the transfer option.
Now, enter the amount you want to transfer.
Enter all the required details in the given form.
Lastly, follow the instructions to complete the transaction process.
With the direct transfer of money to credit cards, you can swipe away all of your concerns in a phew! You can transfer money directly to a person's credit and debit cards rather than depositing it into their bank account. It's that easy, and sending money this way has many advantages.
Transferring Money from Credit Card to Another Person
You've probably had to repay your friends at some point, whether you were at a recent party or needed to borrow money for an emergency. Don't worry if you don't have enough cash on hand: A friend can be paid with a credit card.
Tollymore Drops 60% But Remains Positive On Growth Stocks
Mark Walker's Tollymore Investment Partners generated returns of -60% in the first nine months of 2022, net of all fees and expenses. In comparison, its benchmark, the MSCI All Countries World Index, returned -26%. Following this performance, Tollymore has achieved a cumulative net return of 17% since its inception in 2016 or 3% annualized, compared Read More
Sending money can sometimes be so annoying that it requires you to fetch your wallet first or rush toward the ATM. But not anymore! You can now use your phone to repay friends and family without having to use an ATM or pay cash fees in advance.
There are multiple apps that you can use to transfer funds. 
Cash App
Cash App, previously known as Square Cash, is a credit and debit card-accepting app. With over 35 million downloads, it is the no.1 money app on the App Store. Although the app charges you a 3% transaction fee if you are sending money through credit card companies, the app itself is completely free. 
This money transfer app allows you to create your own personalized hashtag, $Cashtag. A $Cashtag is basically a "Unique Identifier" that lets you create a shareable link through which your friends and family can send or request money in a secure and private manner.
To make a successful transaction, both you and your intended recipient are required to have the Cash App.
To make a payment through Cash App, all you need to do is:
Open the Cash App, and if the green screen takes longer to appear, you can tap on the "$" sign at the bottom of the screen. 
Enter the amount you want to transfer.
Tap on the "Pay" button.
Enter the email address, phone number, or $Cashtag of the recipient.
Tap on "For" and enter the purpose of payment. 
Now tap "Pay" to complete the transaction.
Venmo
With Venmo, you can send money to any Visa/Mastercard debit card or bank account within just 30 minutes. It is possible to make instant transfers at any time, 365 days a year, including holidays and weekends. From paying the dues of a babysitter to sharing the brunch bill, you can send money to other Venmo users for almost anything.
Anyone over the age of 18 with a bank account, debit card, or credit card can sign up for a Venmo account. All you have to do is download the app on your smartphone or you can also sign up on the Venmo website using your Facebook or email address.
However, to send the payment successfully, both you and your friend should have the Venmo app. With Venmo's newsfeed, you can see public transactions made by your friends and family, which makes it stand out. If your friends and family are making their activity public, you can also see that in the app. However, there is a private transaction option as well.
To make credit card payments through this method, you need to follow these steps:
Open the Venmo app.
Select the "Payment" icon at the top right corner.
Add a "Recipient" or choose one from your Venmo contact list. You can add their email address, Venmo username, and phone number. Plus, you make payments by scanning the QR code of the recipient.
Enter the "Amount" you want to send.
Attach a note to the payment if you want. You can add emojis, Holler stickers, and Snapchat Bitmojis
Click "Pay". Your default backup account or Venmo balance will be displayed. If you make any changes, tap on the selected account.
Now, choose "Confirm" and your payment is on the way to its intended receiver.
Paypal
Paypal is one of the safest and oldest methods of sending and receiving money. PayPal offers so much more than just sending electronic payments to friends. As compared to other payment options, Paypal is a bit difficult as the majority of its services are designed for businesses. In addition, the person you want to send money also needs to have a PayPal account.
If you are using a credit card, you'll have to pay 2.9% plus 30 cents for each transaction. The amount of payment and tax can vary with the change in the currency rate. However, you won't have to pay any fee if you send money to a friend or family member. All you need is a connected bank account, credit or debit card, your friend's email address, phone number, or PayPal username.
Here is how you can make payments through the Paypal app from your phone.
Install the application and log in using your personal information if you haven't already.
There is a toolbar at the bottom left corner of the homepage. Tap the "Send" button..
Enter the email, username, or contact number of the person you are sending the amount to.
Then, enter the amount you want to send. You can also change the currency by clicking on the tiny arrow below the amount. 
Click "Next" to confirm the transaction. 
You can confirm all your given information to make sure you haven't added any wrong information. Then select "Payment Method" and add a note if you want to.
Click on the "Send" button to proceed with the transfer.
Transferring Money from Credit Card to Bank Account
When you're in a tight spot and need money, credit cards are like a lifeguard. However, there are some transactions that cannot be completed with credit cards, such as stocks, bank loans, and money orders. However, you don't have to worry, you can also transfer money from your credit card to your bank account for any of the above purposes. 
Having said that, if you've been seeking a way to move money from a credit card to a bank account, you've come to the right place.
Net Banking
You can transfer your money by directly accessing the online banking account associated with your credit card. The fees associated with transferring funds from a credit card to a bank account vary for all banks. Follow the steps listed below:
Go to your bank's website
Sign in to your credit card account.
Choose the transfer option.
Type in the amount you want to transfer.
Fill in the necessary information on the form.
Follow the instructions to complete the transaction.
Phone Call
If you need the money right away but don't have internet access, you can always call for a transfer. The fees for calling to make a transfer from a credit card to a bank account will be the same as those for using net banking. Follow the instructions below:
Contact your credit card company.
Make a fund transfer request.
Confirm the amount to be transferred.
Provide the recipient's bank account number or any other requested information.
Follow the instructions to finish the transaction.
Cash Advances
Are you in a situation where you need money, maybe even in an urgent situation, but you can't borrow from your friends or family? A cash advance fees might sound like a holy grail. A cash advance is basically borrowing money against your credit card's line of credit.
Although doing this may appear to be an easy and quick way to get money, some fees and interest rates can cost you some money. On each request, you will be charged about 3%-5% of the total amount you request. For example, if you request a cash advance of $250, you will be charged 5% of this amount, around $12.50.
There are a few ways to get a cash advance fee:
At an ATM
You can get a cash advance at an ATM if you have your credit card's PIN. Follow these simple steps to withdraw cash at an ATM:
Go to an ATM and "Insert" your credit card.
Type in your "PIN."
Choose the "Cash Withdrawal" or "Cash Advance" option.
Select " Credit."
Enter the "Cash Amount" you want to withdraw.
Acknowledge that you will pay any transaction fees.
Complete the transaction and get your money.
You can request a PIN from your card issuer if you do not already have one. Keep in mind that receiving a PIN may take a few business days. In addition, the amount of cash you can withdraw from an ATM is limited. To get cash advances, you are also required to have a sufficient credit limit. You cannot get a cash advance if you have already used your available credit.
In Person
If you don't have a credit card PIN, you can go to your bank to get a cash advance. Go to the credit union branch or your local bank and request a cash advance. However, you will have to pay a small fee for requesting a cash advance. 
Convenience Checks
Convenience checks are basically blank checks that credit card issuers provide customers. These checks are used to make purchases, get quick and easy transfers, and get a cash advance. A convenience check works the same way as a personal check does. The only difference is that it takes money from your credit card's line of credit. To make any purchase through a convenience check, you must sign a check naming yourself the payee.
Benefits of a Convenience Check
Convenience checks enables you to access your credit line when credit cards are not accepted. For example, you can pay with a convenience check if you need money to pay rent and your homeowner doesn't accept credit cards.
In addition, convenience checks also give you access to money when you can't use your debit card or checking account. If you need money quickly but don't have it in your bank account, you can write yourself a convenience check and cash it like a personal check.
Drawbacks of a Convenience Check
Convenience checks function just like cash advances, which means they typically include advance fees, higher interest rate, and tougher payout penalties. The normal credit APR is about 16%, but convenience checks can have APRs of 25%or higher.
Unlike credit card charges, these checks do not have renewals. Instead, your convenience check begins to accrue interest when you use your convenience check. If you fail to pay back the balance immediately, interest charges may accumulate.
Although there are no limitations that prevent you from writing a convenience check that exceeds your credit limit, you should keep in mind that your cash advance credit limit may be significantly lower than your overall credit limit. Charges may apply if you exceed your credit limit.
Money-Transfer Services
Have you ever needed money transferred as quickly as possible and didn't have enough time to wait for a check to get cashed? On such occasions, an online money transfer service acts as a knight in shining armor. Your intended recipient can have the money in their hands in just as little as a few minutes. 
Additionally, the sender provides cash to a money transfer service provider/company. After receiving the cash, the business makes an electronic funds transfer in the recipient's bank account, or they could be available for pickup in cash.
Rather than receiving the payment in their bank account, they will need to provide a specific tracking number if the recipient picks up the money. This is to ensure that the funds reach the right person.
Money transfers are one of the fastest and safest ways to send money overseas. The following are two types of money transfer services. 
Sending Money via Wire Transfer
Wire transfers are bank-to-bank electronic fund transfer services where you can transfer the money by going to the bank or online banking, or EFTs. This money transfer service is mainly used to deposit paychecks or make business-to-business payments. The transfer of funds typically takes at least 24 hours, and it may take longer in some cases. Here is how you can wire money,
Sending Money via Credit Card
If you do not have any cash on hand, sending money online with a credit card is frequently the fastest and most convenient method of transferring money. You can also send money internationally by using a credit card. 
Use a Payment App
The days of mailing checks and ordering money are long gone. Today we are officially living in the "Age of the App" where mobile apps simplify the payment process and make receiving and sending money easier. Following are some of the best apps used for transferring money.
Venmo
With more than 83 million users, Venmo is one of the most popular apps for sending money between family and friends, whether it's for paying for groceries, for the family or dividing the rent with a friend.
This app supports multiple cryptocurrencies, so you can also directly invest in cryptocurrency from your phone. You can get your personalized QR code. However, you can't make international transactions.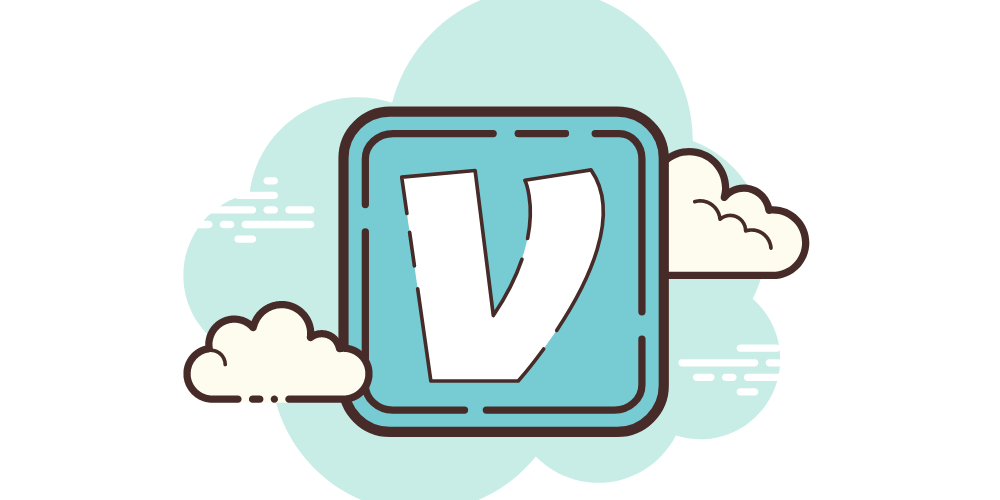 Paypal
PayPal is still the best payment app today and has been a popular choice for a long time. The service currently has over 400 million users who use simple QR codes to pay and get payments. Although currency conversions require an additional fee, PayPal is free to use. You can use PayPal online or access it through the mobile app. Additionally, if you sign up and spend at least $10, you will receive a $5 bonus.
Amazon Pay
With Amazon Pay App, you can make donations and payments for goods or services on third party websites and apps using the payment methods already associated with your Amazon account. To make successful transactions, you must register an Amazon Pay balance UPI ID to make successful transactions.
To transfer your money through Amazon Pay, follow the steps below:
Go to the "Amazon Pay dashboard."
Tap on the "Send Money" icon.
To send money from your Amazon Pay balance, Choose one of the above options: "Transfer money to a recipient," "Send to a contact," "Send to a UPI ID or wallet that supports UPI," or "Send to a bank account." 
Enter the amount after verifying the payee.
Tap on "Pay Now" to complete the transaction.
Square's Cash App
Owned by Square Inc., this banking app allows users to send money instantly via mobile app for free, making it an app with the highest score in terms of low fees. Cash App also stands out due to its simplicity and user-friendliness. This application also allows its users to make payments with Bitcoin.
Redeem Cash Back
Cash-back credit cards might be the best option for people who want to get the most out of their everyday spending while also having a variety of ways to redeem their rewards.
You can even set up automatic redemptions with some issuers, which means that your redemption will start automatically after a certain number of days or when you earn a certain specific amount in rewards. For instance, in order to be eligible for a statement credit on the American Express Blue Cash Preferred® Card, you must have earned $25 in cash back.
The most prevalent methods of cashback redemption are
A check
Merchandise
Credit on statement
A gift card
 A direct deposit to a bank account
You may be able to redeem your cash-back rewards in a variety of ways, depending on your card and issuer. Here are a few ways to make the most of your cashback options with your card:
Statement Credit
It is one of the most simple ways to redeem the cashback. It is a direct redemption approach in which the reward shows up as a credit on your statement and reduces the balance on your card by the amount of the reward. Here is how you can claim your reward through a statement credit. 
Log in to your credit card account.
Select the desired cashback reward that you want to redeem. 
Apply your chosen cashback reward to your statement
Bank Deposit or Check
You can redeem cashback through bank deposit by requesting it from the management system of your card. Once your cash-back amount levels up to a certain balance such as 25$, 50$, or 100$, you can request your cash-back rewards in the form of a check through your card's online account management system.
However, it might take some extra time till you get your cashback via check as they send it through the mail. 
Merchandise
You can also exchange your cash-back rewards for merchandise such as gadgets, televisions, and other electronic devices. This may take a little more time and effort because you'll have to choose this redemption offer through your card's online portal, select the merchandise, and wait for your order to be prepared and dispatched.
Redeeming cash-back rewards for merchandise is generally not the most prudent use of cash-back rewards, despite the fact that it may be tempting to spend those hard-earned rewards on brand-new watches, shades, or handbags.
Making Purchases
Through the card's online travel-booking portal, you can use your cash-back rewards to book airplane seats, hotel rooms, and other travel accommodations.
Payment via Points
When you pay with points, you can use your cash-back balance or accrued points to make specific online purchases to use your points to get a statement credit after shopping online.
Gift cards or e-certificate
Your rewards may significantly improve if you exchange your cash-back funds for gift cards or e-certificates. A $5 bonus may be offered by some credit cards when using cash back for gift cards.
Smart Use of Cash Back Cards
Cash-back cards are usually only advantageous if you pay off your card's balance on a monthly basis. Otherwise, you will almost certainly pay more in interest than you will earn in rewards.
To earn rewards faster, charge previously purchased goods and services to your card.
Are the Fees Worth It?
Due to the fact that credit card interest rates can reach up to 30 percent, a balance transfer credit card is an excellent option for remortgaging existing credit card debt. You can quickly avoid rising interest costs and increase your compensation flexibility by moving your balance to a card with an intro APR of 0%.
However, there is usually a fee of 3% to complete a balance transfer. But is the price worth it? If you have a lot of credit card debt, transferring your balance to a card with a 0% intro APR offer is absolutely worth paying the 3% balance transfer fee, but only if you still need time to pay it off. Paying high-interest rates on your current credit card is not a financially appropriate option.
The balance transfer fee is significantly less than the $275 in interest you would have to pay if you had a balance of $5,000 and planned to pay at least $750 per month. Additionally, even if you make monthly payments of $1,000, the fee of $150 would still be less than the total interest.
FAQs
What Bills Can Be Paid With a Credit Card?
Credit cards can typically be used to pay for services like cable television and the internet, cell phones, and subscriptions to streaming services.
Where Can I Add Money to my Capital One Card?
You can add money to your Capital One Card by going to any Capital One ATM, Café or branch. You can also deposit cash into your card by going to CVS.
Log in to the Capital One App.
Select the 360 Checking account to which you want to add cash and then select Add Cash in Store.
Enter the cash amount you want to add and you'll get a unique barcode. 
Hand over your cash to the CVS® cashier and show them your barcode.
You'll get instant confirmation from the app after your barcode is scanned, and you can use your money in a matter of minutes.
Can I Send Money to a Credit Card?
Yes, you can always send money to a credit card and there are various multiple apps that are there to assist you along. 
Conclusion
If you want to keep your credit score high, it's still critical that you practice budgeting your finances. Additionally, being more cautious may reduce the likelihood of encountering fraud, debt, and other similar issues.