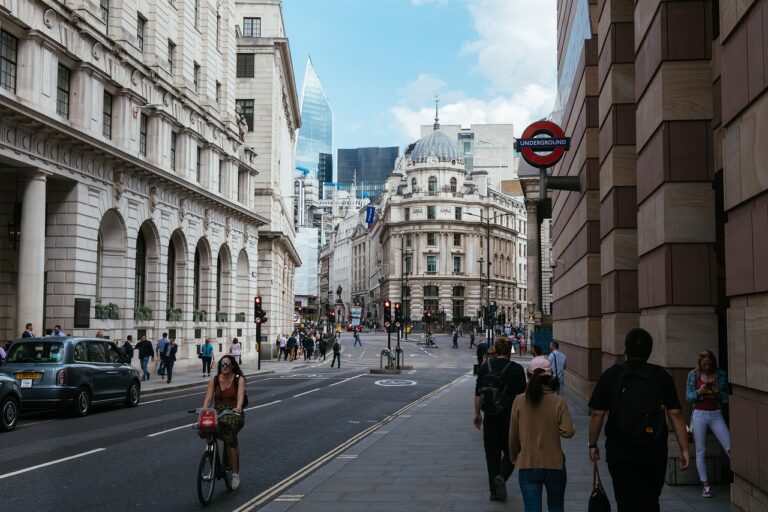 The Bank of England is to deliberately drive the UK into a painful recession and you must act now to protect your investments, warns the CEO of one of the world's largest independent financial advisory organizations.
deVere Group's Nigel Green is speaking out as the UK central bank has announced its biggest interest rate rise in decades.
The key rate is up by three-quarters of a percent, taking it from 2.25% to 3%, the highest since the autumn of 2008.
Invest For Kids: Sam Zell On Liquidity, Inflation And Supply Chain Issues
The following are notes from Sam Zell's presentation at the 14th Annual Invest for Kids Virtual Conference. The Invest For Kids conference features presentations from well-known investment managers who present their market views and best investment ideas in concise 15 minute segments. Q3 . . . SORRY! This content is exclusively for paying members. SIGN Read More
Q3 2022 hedge fund letters, conferences and more
---
Find A Qualified Financial Advisor
Finding a qualified financial advisor doesn't have to be hard. SmartAsset's free tool matches you with up to 3 fiduciary financial advisors in your area in 5 minutes.
Each advisor has been vetted by SmartAsset and is held to a fiduciary standard to act in your best interests.
If you're ready to be matched with local advisors that can help you achieve your financial goals, get started now.
---
The Bank Of England Is In A Difficult Position
He says: "The Bank of England is stuck in a difficult, unenviable position.
"It is tightening monetary policy after inflation hit a 40-year high of 10.1% in September, which is a staggering five times higher than its 2% target.
"As well as being concerned about a wage-price spiral, the Bank is also aiming to reassure markets after the massive fiscal uncertainty last month that tanked the pound and drove up government borrowing costs."
The deVere CEO continues: "We expect the decision to hike rates is set to deliberately plunge the UK's consumer-led economy into a recession.
"In short, the Bank is prepared to increase its stranglehold on households and businesses and to sacrifice parts of the economy in order to tame inflation."
As the UK is likely to fall into "perhaps a deeper than anticipated economic downturn", Nigel Green suggests that investors with exposure to UK financial assets should "urgently review and potentially revise" their investments in order "to protect their money."
He says: "You should take a look at sectors that are likely to be recession-resistant, including food, energy and financial services.
"In addition, in an environment of rising inflation and interest rates, less familiar, return-enhancing asset classes should also be considered. These might include venture capital, structured products, cryptocurrencies, high-dividend stocks, hedge funds and managed futures.
"We are also likely to see investors increasing their exposure to overseas financial assets, such as global equity funds."
The deVere chief executive and founder concludes: "The Bank of England is raising interest rates to intentionally create a recession in the UK.
"If you're serious about safeguarding your investments, I'd act sooner rather than later."
---
About deVere Group
deVere Group is one of the world's largest independent advisors of specialist global financial solutions to international, local mass affluent, and high-net-worth clients.  It has a network of more than 70 offices across the world, over 80,000 clients and $12bn under advisement.