Armaan Jain-Aneesa Malhotra: Happiness has entered the house of Ranbir Kapoor's cousin Armaan Jain. Armaan Jain and Aneesa Malhotra have become parents. Anisa has given birth to a son on 23rd. With this, once again happiness has knocked in Kareena Kapoor's family. After Ranbir Kapoor, now Armaan Jain has become a father.
Celebs are congratulating (Armaan Jain-Aneesa Malhotra)
With this news, the excitement has increased from industry to family. Everyone is engaged in congratulating the couple. Many people including Neetu Kapoor, Karishma Kapoor, Kareena Kapoor are included in this list. Everyone is congratulating the couple on social media for becoming parents.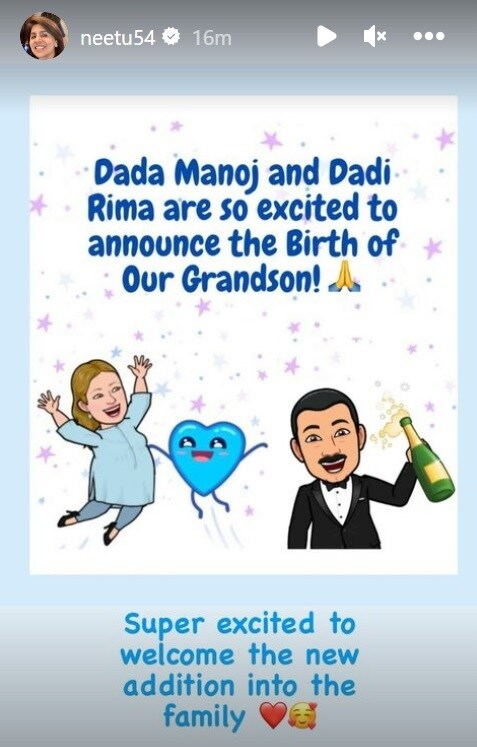 Posted by Kareena Kapoor
Grandma Neetu Kapoor wrote on Instagram with a celebration emoji, 'Excited to share the joy of the birth of a grandson to Grandfather Manoj and Grandma Reema. We are very happy to welcome 1 more new member in the family. On the other hand, Kareena is also happy to be an aunt. Sharing his photo with Armaan and Anisa, he wrote, 'Proud parents, my darlings.'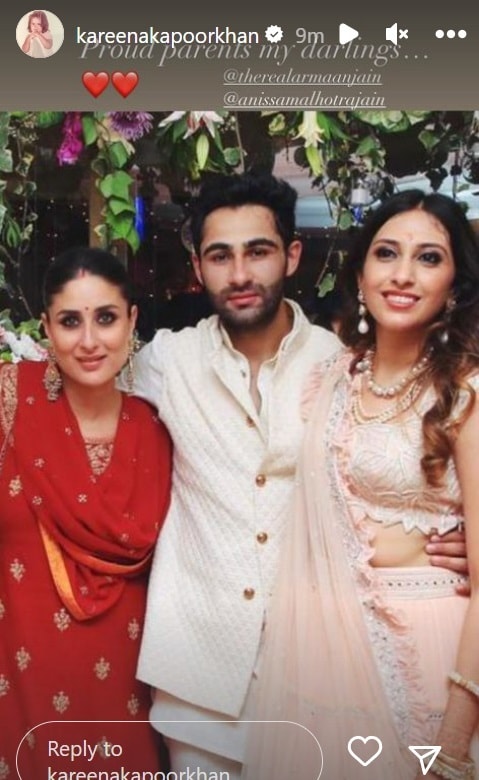 Married in the year 2020
Remind that the couple got married in the year 2020 with great fanfare. From the family to all the celebrities attended their wedding. Their marriage was also one of the most talked about marriages of B-Town. The wedding photos of both of them went viral on social media. In the past, a baby shower party was also held for Anisa, in which everyone from baby's aunt to grandmother and grandmother participated in it. Please tell that Reema Jain, daughter of the Kapoor family, has two sons, Armaan and Adar. Armaan and Anisa got married in the year 2020.
Armaan Jain is active in the industry
Please tell that Armaan is also a part of the acting world. He started his career in the year 2014 with the film 'Lekar Hum Deewana Dil'. Before joining the acting world, Armaan worked as an assistant director. He has worked as an assistant director in films like 'Ek Main Aur Ek Tu' and 'Student of the Year'.
Related