Holi Special Dress: The festival of Holi is very near. Different enthusiasm is seen in people towards this festival. With Holi, summer also begins. In which people can wear their favorite outfits. On the day of Holi, people want to celebrate Holi by wearing comfortable clothes. If you also want to take some tips regarding your outfits for Holi, then today's article is going to be very useful for you.
Today we are bringing you some special outfits ideas of Bollywood actresses which can be very comfortable to wear on Holi. Let's take a look at these special outfit styles of the actress which can be of great use to you.
Salwar suits never go out of fashion. If you are also preparing to select outfits to paint in the colors of Holi, then you can take tips from this look of Sara Ali Khan. The fun of playing Holi in a white dress is something else.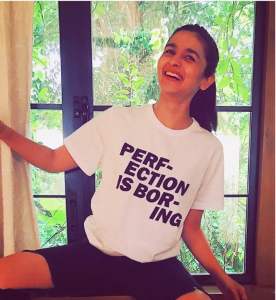 This look of Alia Bhatt can also be recreated for Holi. He is wearing black shorts with a white T-shirt. Which is a very comfortable dress to play Holi. It is fun to play Holi wearing such a dress.
This look of Katrina Kaif is also best for Holi. You can also take ideas from this look of her, in fact, the more comfortable clothes are for Holi, the more fun it is to play Holi in them. You too can follow this look to make your Holi special.
Soha is looking stunning in the colorful top. If you also want to be ready to paint in the color of Holo, then you can take tips from this look of her. It will be fun to play Holi in colorful tops.
You can also take tips for Holi outfits from Aishwarya Rai's salwar suit. The daughter-in-law of Indian homes often celebrates Holi in a suit. In which they feel very comfortable and it also suits their culture.
Related